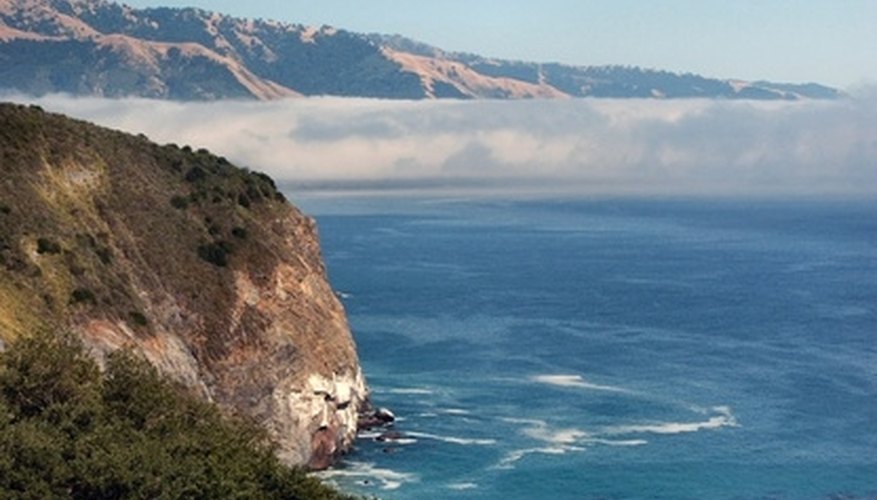 Monterey
The Central Coast town of Monterey provides a great setting for a romantic getaway. Monterey offers the quaint charm of small-town California life, in a location surrounded by spectacular beauty. Hotels in Monterey, such as The Clement Monterey, Monterey Plaza Hotel and Spa and the Monterey Bay Inn, offer bay views to enjoy peaceful sunsets over the Pacific Ocean. Small bed-and-breakfast inns in Carmel-by-the-Sea, including Briarwood Inn and Carmel Country Inn, provide a perfect location for all of the luxury, fine art, fine dining and fine wine the village has to offer. Attractions in the area include the rugged coastline of Big Sur, the stark natural beauty of Point Lobos and the tranquility of Garrapata State Beach.
Monterey County Convention and Visitors Bureau P.O. Box 1770 Monterey, CA 93942 (877) 666-8373
seemonterey.com
Carmel Valley
Carmel Valley provides a true escape away from everyday life and into stunning natural beauty, rural charm and luxurious accommodations. The resorts, bed-and-breakfast inn and hotels that dot the valley offer the finest in accommodations, with an emphasis on health, fitness and relaxation. Carmel Valley offers a number of large tennis and golf resorts, along with a selection of smaller, more intimate lodgings, including Country Garden Inns and Bernardus Lodge, located at the Bernardus Winery. Carmel Valley vineyards, including Chateau Julien Wine Estate, Bernardus Winery and Heller Estate Organic Vineyards, open their doors for winery tours and wine tastings. Winery guests can relax while enjoying the open space, clear air and tranquility that makes Carmel Valley special. For nature and wildlife enthusiasts, Garland Ranch Regional Park provides hiking trails to explore canyon forests of maples and oaks while enjoying the abundance of Carmel Valley wildlife, including deer, raccoons, eagles and bobcats.
Carmel Valley Chamber of Commerce P.O. Box 288 Carmel Valley, CA 93924 (831) 659-4000 carmelvalleychamber.com
Yosemite
Yosemite National Park welcomes visitors with spectacular natural beauty. Guests of Yosemite can choose from a number of accommodation styles and locations. Curry Village offers accommodations that include motel rooms and tent cabins, as well as private cottages and cabins. Yosemite Lodge at the Falls provides lodge accommodations, offering guests an opportunity to sit back and relax while enjoying the beauty of Yosemite Falls. Yosemite National Park provides a wide selection of eateries, from snack bars to fine dining. The Ahwahnee Dining Room, located at the historic Ahwahnee Hotel, serves elegant California cuisine and fine California wines and offers spectacular views of Glacier Point and Half Dome. Outdoor activities at Yosemite offer enough variety for everyone, including hiking, biking, climbing and camping.
DNC Parks & Resorts at Yosemite P.O. Box 578 Yosemite National Park, CA 95389 (801) 559-4884 yosemitepark.com
View Singles Near You