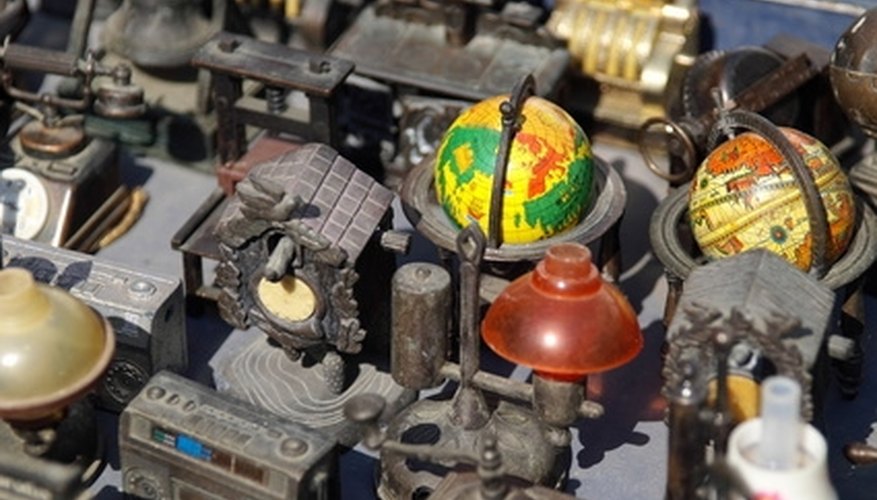 Denton
An hour northwest of Dallas, Denton's historic square offers small-town charm in the middle of the city. Tourists can stay at the Heritage Inn bed and breakfast, a collection of three Victorian homes and garden grounds, complete with porch swings and an antique Coke machine. You can find Romantic dinners at the Greenhouse Restaurant and Bar, which offers the best outdoor dining in Denton (according to the Denton Record-Chronicle newspaper), followed by wine-tasting at Wine2. You can hunt for treasures in the town square's antique shops and at Recycled, a book store. You can take in a show at the Campus Theatre, which offers traditional fare such as Oklahoma! and Fiddler on the Roof.
Waxahachie
Waxahachie, 40 minutes south of Dallas, offers a variety of seasonal activities. In the spring and early summer, visitors can explore a medieval village, eat period foods and revel in the games and costumes of Scarborough Faire. The beginning of June brings the Gingerbread Trail Historic Home tour, which takes visitors through many grand homes that earned Waxahachie the nickname Gingerbread City. During the holidays, the city offers Gingerbread Trail Candlelight Tours. Available bed and breakfasts include the Chaska House, a Victorian home built in 1900 with rooms designed around famous authors, including Margaret Mitchell, William Shakespeare and F. Scott Fitzgerald. Dine at the haunted Catfish Plantation restaurant.
The Vineyards in Grapevine
Campers at the Vineyards in Grapevine, 38 minutes north of Dallas, can enjoy bird-watching, kayaking, nature trails, fishing on the lake, hiking the trails or watching the summer fireworks shows. The campgrounds offer private cabins on the lake, where couples can relax, grill, or spend time alone enjoying the view from the porch. Grapevine's historic downtown district, which offers boutique shopping, wine- tasting rooms and fine dining, is near the Vineyards.
Resources
View Singles Near You