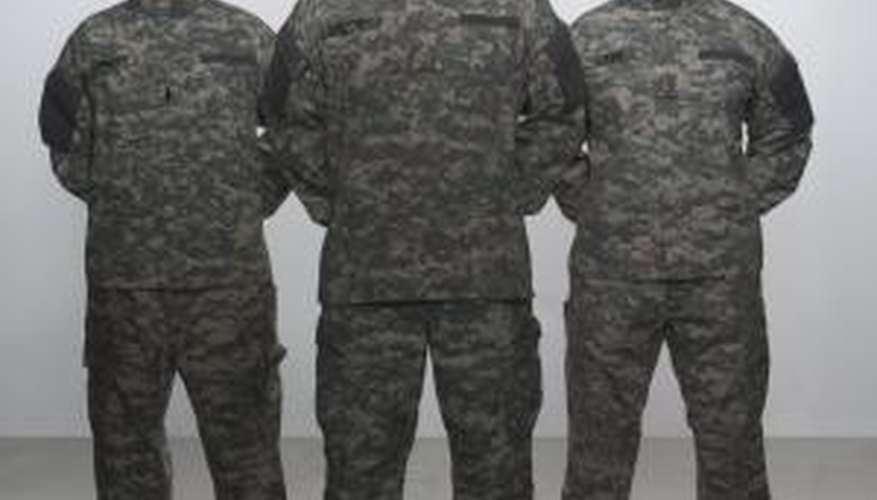 Photos
Take a few photos of yourself to send to your soldier. You can assume a sexy pose on the bed and use a tripod and timer to take the photo, or have a girlfriend take it. You can also go for a normal photo that shows your true personality.
Another option is to get a glamor photo done; with these, professionals do your hair and makeup, and give you clothes to wear. You can send the photos loose or put them in a small booklet for him to look through while on deployment.
T-Shirt
Send your soldier a T-shirt of yours in his gift box. It should be a soft, comfy shirt that he has seen you wear, so he can picture you in it. Spray it with some of your perfume before you send it. He can snuggle up with the shirt when he is really missing you, or sleep with it beside him.
Message in a Bottle
Write him a romantic note. Write it in your own handwriting, instead of typing it on the computer; it will seem more personal that way. Use pretty paper and tell him how much you love him and how special he is to you. Take the wrapper off a plastic water bottle and dry it out completely. Roll your message up and slide it into the bottle. You can decorate the bottle with paper or foam shapes. Be sure to use a plastic bottle so it won't break in the mail.
Candy
Send some candy to your soldier. Soldiers don't have a lot of opportunity to buy candy, so anything would be appreciated. You can get chocolate, but keep in mind that it may melt during the shipping. If you can, send individually wrapped hard candies. Starlite mints or card caramels are perfect. If your soldier doesn't mind melted candy, pick out several packages of his favorite kind to send in the package.
Music
Make a CD of your soldier's favorite songs or songs that you have learned to like while he has been gone. You can also put together a compilation of love songs that mean a lot to both of you. Though you want it to be romantic, you don't want him to get lonely listening to it, so consider sending another CD with more upbeat songs on it.
Stuffed Animal
Purchase a small stuffed animal to put in the gift box. If it is holding a heart or says "Love" on it somewhere, even better. If he has a favorite animal, purchase that in stuffed animal form. Many soldiers leave pets at home while they are deployed; look for a stuffed animal that looks like their real pet. Take a picture of the real pet and the stuffed animal together and send it to him with the stuffed pet.
View Singles Near You