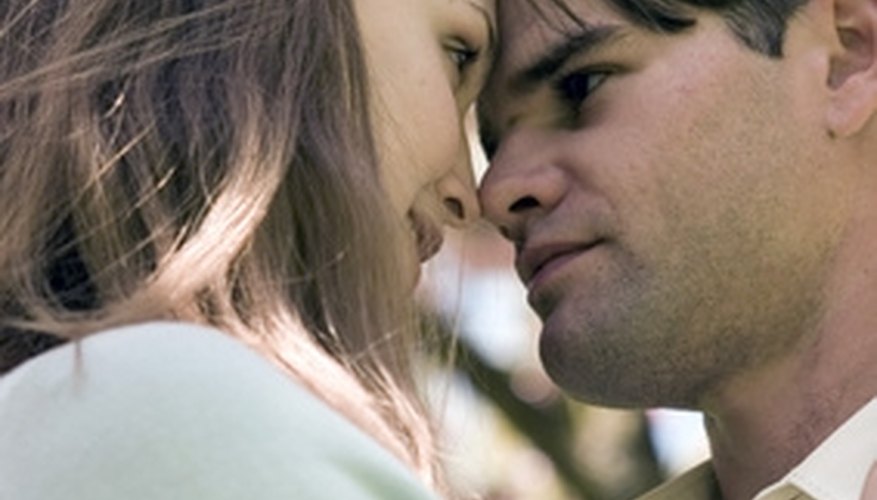 Special Evening
Prepare a special evening together complete with his favorite meal (even if it is something you are not fond of) and plan activities that are enjoyable to him. Dress nice and take him out for a night or to hear his favorite local band play. Dress casual and take him to a baseball game. Target what is meaningful to him and make the evening all about your guy.
Personalize It
Find a gift that you can personalize for your special man. Men are comfortable in boxers. Order your guy a pair of boxers that are personalized. Include hearts, a special symbol, your name or a cute nickname. It is best to choose this option for someone you have enjoyed a long relationship with, or a spouse.
Framed Photo
Find an especially attractive picture of the two of you and have it framed. This can be a picture of the two of you doing something he loves -- such as outdoor activities or enjoying a special vacation. Another option would be to frame a romantic picture that expresses your sincere love for him.
Surprise Trip
Plan a special trip for the two of you. Surprise him with a cruise for couples to a beautiful tropical paradise or a romantic ski trip in the mountains. To really knock his socks off, plan a trip to an event he will enjoy and maybe has always wanted to do. Plan a trip to a Dallas Cowboys football game and a care-free weekend in Dallas -- no doubt this would be a great gift for you, too.
View Singles Near You