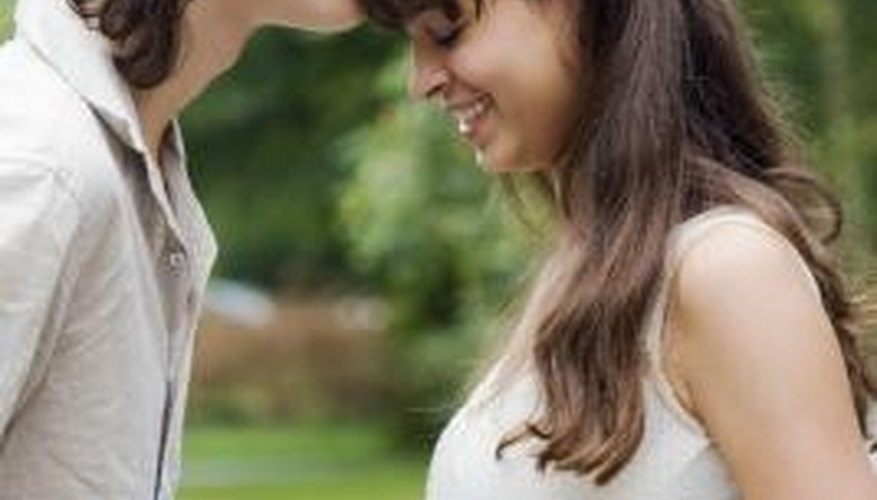 Personalized Photo Gifts
A personalized couple gift is always romantic and can be inexpensive. If you have a great photo of you and your guy, you can put it in a hanging frame. If you don't have a gift-worthy photo, plan a fun photo shoot. Take him to some of his favorite places and bring some friends to take pictures. Make a collage or frame your favorite picture. You can also have a romantic photo turned into a puzzle through online puzzle companies (see Resources) for $20 to $30. Break apart the puzzle and have him help you put it back together.
Gadgets
If your boyfriend is into electronics, you can still give him a romantic gift. For example, if your guy has been looking for new headphones or ear buds, buy him some and surprise him: Have him close his eyes. Hook up the headphones or ear buds to your computer or other music device, place the headphones or ear buds in his ears, and play your special song, if you have one. If you don't have a song, this is a good way to get one. If your boyfriend's into video games, pick out a two-player game and plan a night in for team gaming.
Gift Cards and Dates
If your boyfriend's birthday is coming up, you may want to take him out. This doesn't mean you have to foot a large bill: Buy two tickets to a romantic movie, or any movie he has been dying to see. If you're really struggling for cash, buy him his favorite candy at a dollar store and take him to the dollar theater. For fun, dress up for the date. You can also take him out for an evening ice cream or coffee. Gift cards, if they're personal, can also be romantic. For example, you could give him a gift card to his favorite restaurant or his favorite clothing store, and go out on a date/shopping spree.
Homemade Gifts
Homemade gifts are romantic because they take time and creative energy. Make him a romantic card using construction paper, markers and cutout pictures of you and him. You can put a small gift inside, such as a burned CD of romantic music or a poem you wrote for him. If you're not the artistic type, you can always cook for him. People with any level of cooking skills can bake sweet treats. For example, make slice-and-bake cookies and decorate them with colored sugar, or use a box cake mix and write a romantic note on the cake with icing.
View Singles Near You