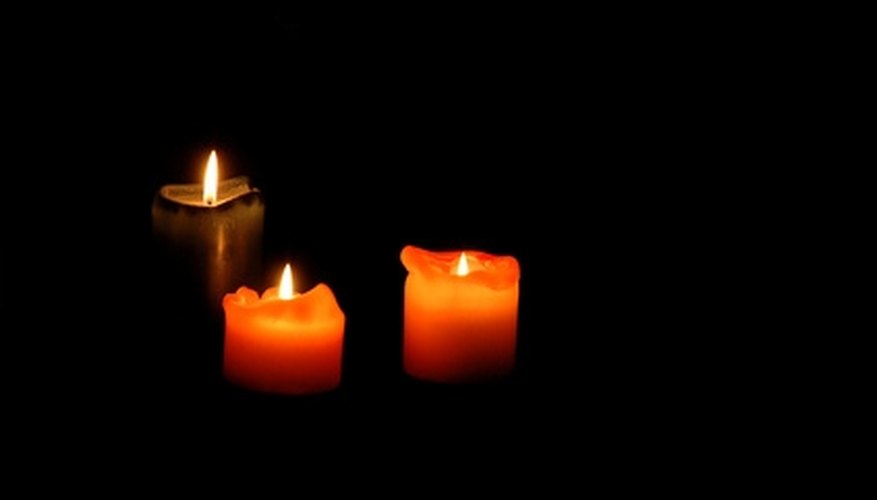 Tastes Of The Season
Center your menu around seasonal foods: pumpkin, fall fruits, nuts and seeds. Start the evening off with some warm baked Brie, continue with a smooth pumpkin-pear bisque. For the main course, something cooked very rare fits the bill--lamb chops or seared steaks. For vegetarians, a pasta entree with tomato sauce is a possibility, or a black bean stew.
Set The Table
Set the atmosphere by setting the table. Candlelight is a must, of course, whether it be small tea lights scattered around the dining room or tapers in ornate holders. Make a centerpiece of orange, purple and red flowers such as poppies, tiger lilies and delphiniums. Add some Indian corn and some mini-pumpkins if you like. Another centerpiece possibility is a vase full of deep red roses--complete with thorns, of course.
Drinks
A deep blood-red wine is a fine choice for a romantic Halloween night, but it's not the only option. Mull some apple cider with warm spices such as cinnamon and cloves, both of which are reputed to be aphrodisiacs. Or mix up some spooky cocktails.
Dessert
The perfect dessert for a romantic Halloween dinner is Devil's Food Cake--rich, chocolaty and just a little naughty. For a lighter alternative, you may choose to simply feed each other grapes by hand.
View Singles Near You