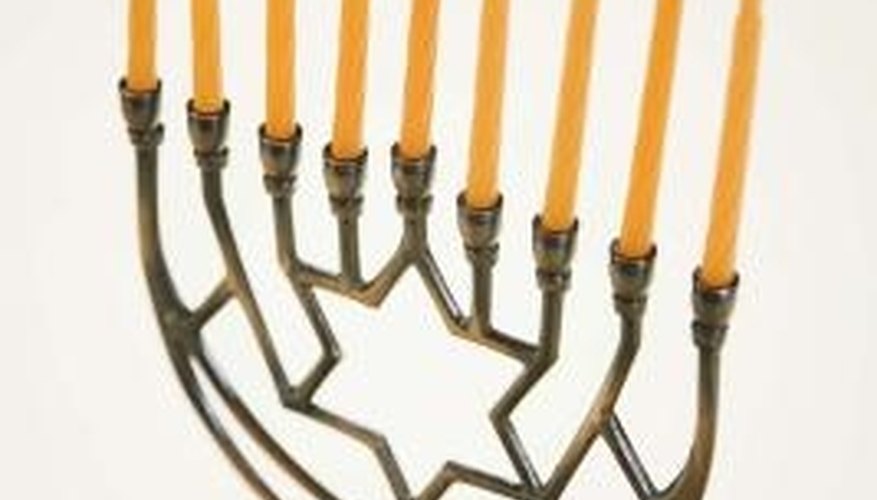 Romantic Getaway
Surprise your significant other with a trip. It can be a longer vacation in an exotic or romantic location or it can be a weekend trip to a secluded cabin. Book the trip for the off-season, or during weekdays if you can, so that it will be less expensive. Make sure you do not leave tickets or receipts out so that the gift will be a surprise. This gift works for both men and women.
Jewelry and Art
If you are wanting to give your significant other a Hanukkah-specific gift, many synagogues sell Judaica close to the holidays. A piece of Jewish jewelry or art can be both thoughtful and appropriate. If you are thinking of proposing to your significant other, what better time than Hanukkah? Surprise her with a beautiful engagement ring and wonderful news to celebrate during the holidays. If wanting to buy jewelry for a man, a watch or cuff links are sure to win him over. Have the jewelry engraved with the person's initials for an added considerate touch.
Lingerie
Buy sexy lingerie as a gift for your significant other. Think of it as a gift for both of you, since you will enjoy seeing your significant other in the lingerie. If you feel uncomfortable going into a lingerie store, all major department stores have a lingerie section. Read the return policy of the store before purchasing, in case you purchase the wrong size. You can also buy a gift certificate if you are too unsure of her style and taste.
Chocolate
Traditionally, chocolate coins are given to children over Hanukkah. However, high-end chocolate stores such as Godiva and Joseph Schmidt sell Hanukkah-themed kosher chocolate coins appropriate for adults. This option is best if you are in a new relationship and do not know your significant other well enough to purchase a specific or customized gift.
References
View Singles Near You