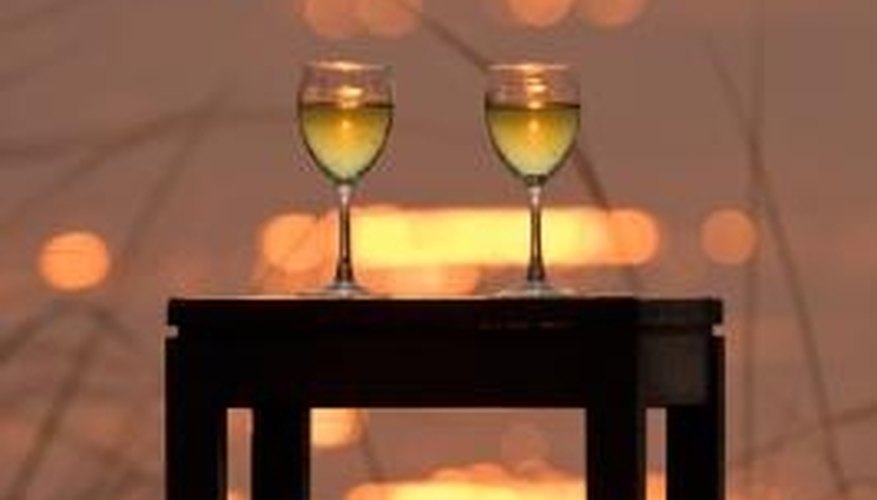 Coupons
Have some fun with your gift and create some romantic coupons that entitle your special person to kisses, hugs, massage, foot or back rubs. They can be redeemable whenever your love chooses to use them and will never expire. Printing them on the computer, or using some basic scrapbooking techniques to make them fancy will show how much time and thought you've put into creating them.
Romantic Dinner
Spread the romance around by giving a gift basket that contains everything needed for a romantic dinner for two. Be sure to include candles, wine and romantic music to set the mood. If needed, include a coupon for babysitting at your house so the couple can have their home all to themselves.
Experience the Love
Surprise your love with a romantic evening stroll that leads to a candlelit trail leading to the bedroom. Cover the bed with rose petals and have them lead right to a candlelit spa-like bath. Include some champagne and chocolate and more rose petals floating in the water. Make the evening about him or her. Romance isn't about how much you spend or what you make, its about the feeling behind the gift. Make sure they experience it.
View Singles Near You