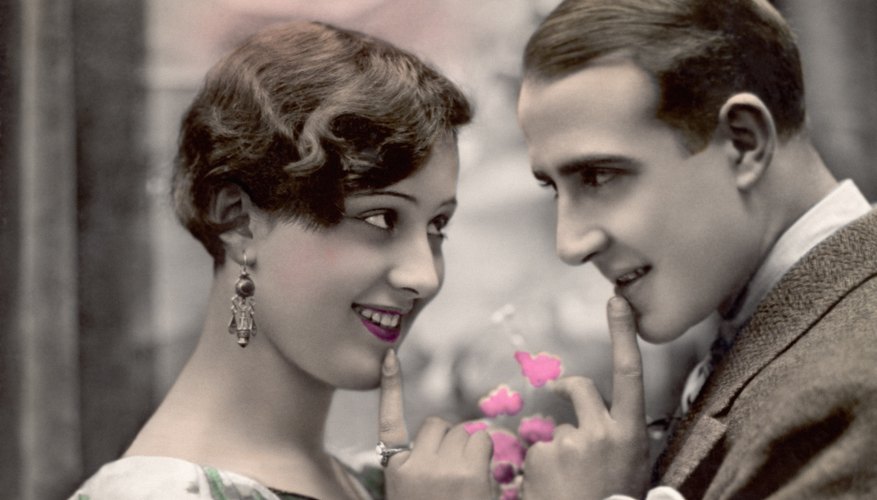 Scroll
Writing a love letter by hand provides a personal and romantic touch a text or email cannot match. Turning your letter into a scroll adds an everlasting love effect. Employing tan parchment paper with trimmed edges, for example, can give the letter an aged look. Rolling up the scroll and bonding it shut with a wax seal gives the letter texture and lets your loved one know you took the time to create a message from the heart.
Paper Mache Heart
A paper mache heart creates a three-dimensional decoration your beloved can place on her bedside or mantle. Combining two parts water with two parts white flour creates a homemade adhesive in which you can soak newspaper or paper towel strips. Bonding the strips to a cardboard cut-out shaped like a heart provides an ideal surface for the application of acrylic paint. Write a personal message onto the front of the heart before giving it away to the one you love. Paper mache hearts are a charming gift idea for children and adults alike.
Scrapbook
Preserve hard copies of pictures in a scrapbook. Placing pictures in order from the time you first met your love to present day provides a thoughtful visual timeline. Adding captions and dates to the bottom of each picture will jog your beloved's memory and dividing the book into sections will organize special events or times into effortlessly accessible categories. Place the scrapbook as a center piece on a dinner table, surrounded by a heart made from individual chocolates.
Time Capsule
Surprise your beloved by saving a moment in time. Collect memorabilia from a major romantic event in your shared past that you can relive in the present. Putting together a small box filled with the concert ticket stubs, show programs and dinner receipt from the night you asked your girlfriend to go steady or asked a lover to marry you displays a degree of thoughtfulness and sense of romance unmatched by any store-bought gifts. Wrap the capsule and "bury" it beneath bedroom pillows before revealing it over candles and wine.
View Singles Near You