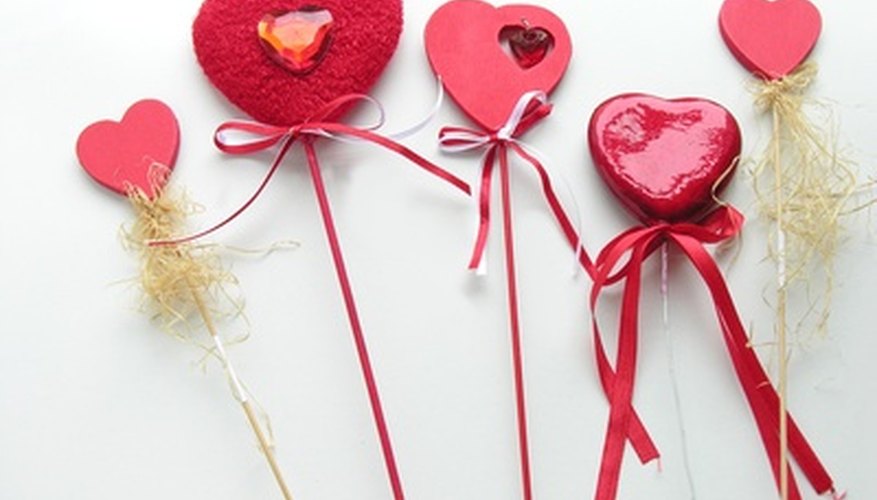 Homemade Card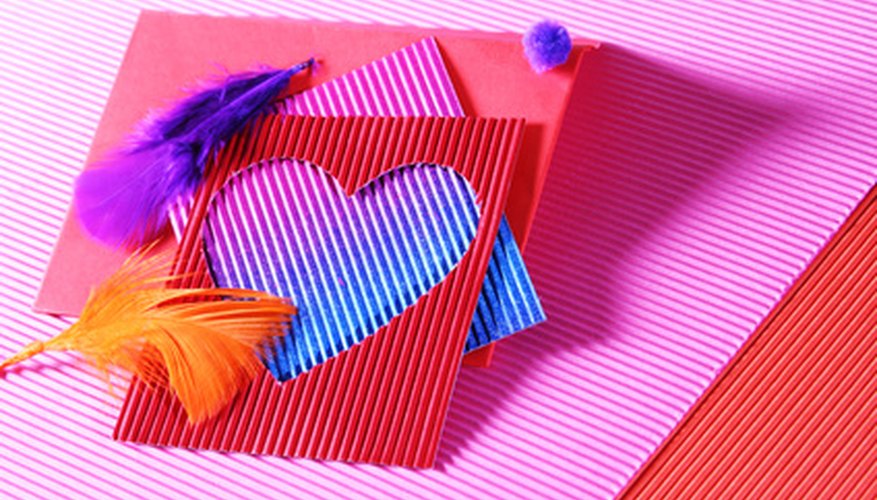 The ideas for making a homemade Valentine's Day card are endless. While it may bring you back to sitting in elementary school and cutting heart shapes out of construction paper, a homemade card can be a romantic token that is cherished forever. Use various colors of construction paper and markers, or utilize any artistic talents you have. If you are good with a camera, print a photo on your card. If you're great with paint, decorate the card with a handpainted picture. Even if you don't have much artistic talent, you can use stamps and glitter to create a memorable image. Have fun and remember that it's the thought that counts.
Edible Treats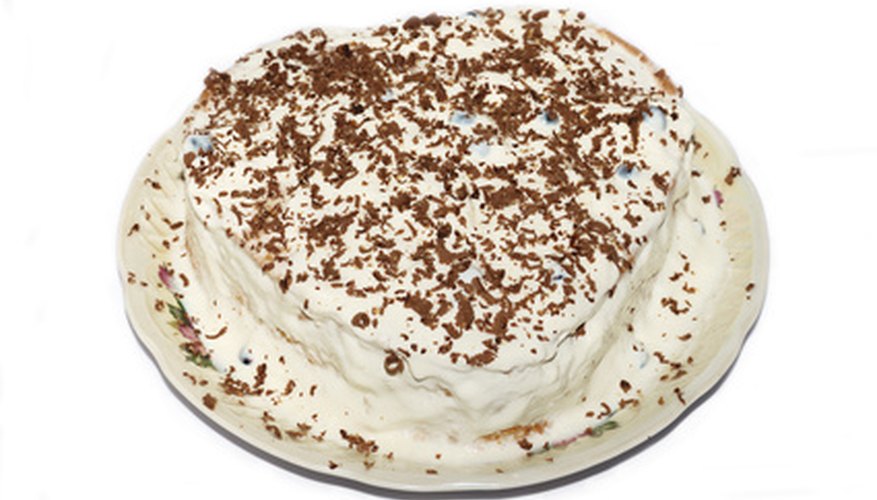 Maybe you're not a professional chef, but even tasty recipes can be made by someone with limited kitchen skills. Bake a heart-shaped cake and decorate it with candy. Cookies can be cut into shapes and frosted with festive colors. A simple but delicious treat is made by dipping strawberries into melted chocolate. You can even get creative with the packaging. Wrap red cellophane around the gift and tie it with a bow, or decorate a canning jar with heart stickers.
Have a Picnic
No one said that a romantic homemade Valentine's Day gift has to be a tangible item. Plan a picnic for your loved one. Even if the weather is still cold, you can plan to do it indoors. You can host it in your living room, at school or maybe even a local museum. Plan to take some favorite foods that will travel well, like sandwiches, fruit, snacks and beverages. If you don't have a picnic basket, use a tote bag and keep the meal simple by bringing finger foods.
Decorate Glass
Another way to get creative and use any talents you may have is to make a functional piece of art. Decorate a set of wine glasses with glass paint or by gluing jewels to them. You can do the same to a simple vase and fill it with a bouquet of flowers. Add names and dates to personalize the item if you choose.
Make Art
If you are a talented photographer, painter, or graphic artist but want to give more than a card, create a piece of art as a gift. Perhaps there's a special photo of you and the recipient that you can have printed on canvas. You could also paint a romantic scene or a replicate a favorite photo. Use a digital photo or art program to create a collage or romantic animated picture.
View Singles Near You