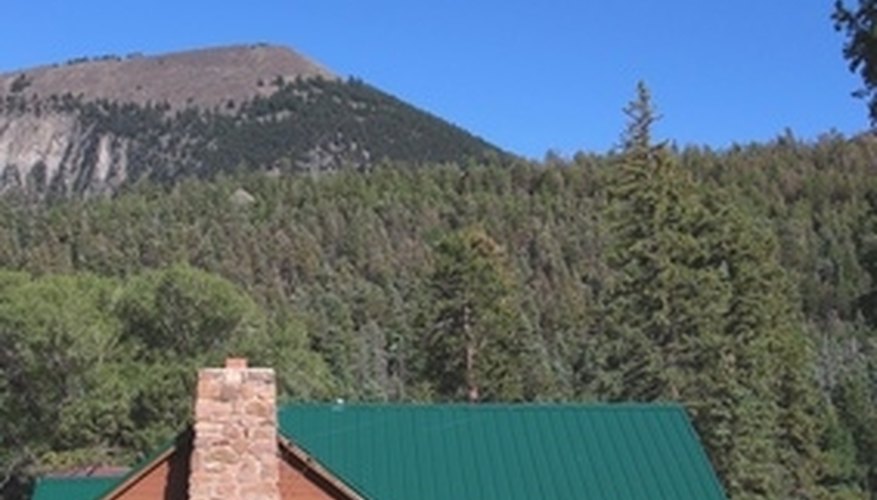 Tipton's Cabin Rentals
In Townsend, Tennessee, Tipton's Cabin Rentals presents intimate honeymoon vacations in five aptly named cabins such as "Lady Slipper" and "A Time for Two." Secluded in the hills near the Great Smoky Mountains National Park, these cabins include amenities such as fireplaces, Foosball tables, grills, satellite television, audio systems, central air conditioning, full kitchens and full bathrooms. Romantic touches such as a bedside Jacuzzi, mood lights, twin rocking chairs, a private hot tub and a romantic sauna for two accent the rustic lodgings. Some cabins, such as "A Time for Two," are couples-only. Within five miles, honeymooners can enjoy hiking, biking, fishing and horseback riding or take a 45-minute drive to see all the attractions of Gatlinburg and Pigeon Forge. Tipton's Cabin Rentals accepts reservations online or over the phone.
Tipton's Cabin Rentals 528 Lawson Road Townsend, TN 37882 865-448-0935 tiptoncabins.com
Arabian Nights Cabin
Its official website dubs this cabin a "romantic one-bedroom getaway cabin for couples," ideal for a Tennessee honeymoon. Located in northeast Tennessee's Fentress County (near the Kentucky border, between the towns of Jamestown and Oneida), the surroundings offer seclusion, privacy and romance. This log cabin features a full kitchen, a dishwasher, a washer and dryer, satellite television, a DVD player and a gas grill. Romantic touches in this couples-oriented cabin include a hot tub, a fireplace, picture windows and a built-in dining booth for two. A two-stall barn, a fenced-in acre of roaming territory and a selection of horse trails make Arabian Nights very equine-friendly; the cabin's owners encourage horses and pets to come along for the honeymoon. Within walking distance of the cabin, newlyweds and romantics will find a small pond and hiking trails, while nearby towns such as Jamestown, Tennessee, and Stearns, Kentucky, offer wineries, whitewater rafting, historic railways and natural bluff views. Reserve online.
Arabian Nights Cabin Obey Blevins Road Jameston, TN 38556 tnhorsecabin.com
Eden in the Smokies
Situated in the Gatlinburg area, Eden in Smokies offers cabins focused on romance. Among Smoky Mountain views, the cabins "Almost Eden" and "Eden's Promise" present amenities such as indoor Jacuzzis, pool tables, private decks, outdoor hot tubs, cable television, wood-burning fireplaces, full kitchens, grills and full bathrooms. Luxuries such as handcrafted aspen wood log furniture, high-speed Internet access and iPod docking ports accent the cabins. Dubbed "a special place for lovers," these lodgings are in the same town as honeymoon-friendly attractions such as the Smoky Mountain Winery and the Roaring Fork Nature Trail, which offers hiking, horseback riding and mountain biking. Eden in the Smokies takes reservations over the phone or at its website.
Eden in the Smokies Gatlinburg, TN 877-464-3336 edeninthesmokies.com
View Singles Near You