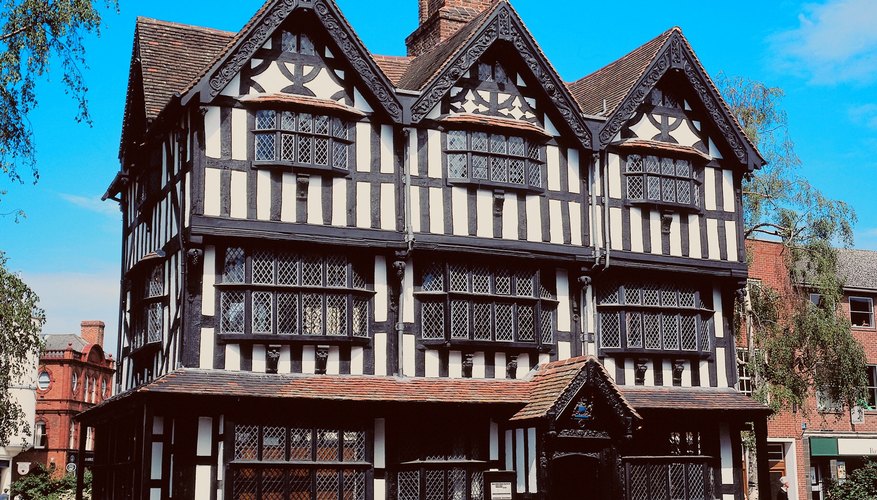 Cottage In The Wood
Binoculars are provided at the secluded Cottage in the Wood (cottageinthewood.co.uk) in Malvern Wells so that you can gaze across the Severn Valley to the Cotswolds, some 30 miles away. Consisting of three buildings, it's a family-run establishment with an emphasis on peace. Children and pets are welcome, but the lack of business or banquet facilities practically guarantees tranquility, especially in The Pinnacles outhouse, built on the site of the original coach house. Two rooms feature private balconies, while six others have patios where you can enjoy homemade shortbread cookies and hot chocolate after a day strolling the wooded paths of the Malvern Hills. Rooms have simple, cottage furnishings, although some are more regal with canopied or four-poster beds. Intimate celebrations are catered with champagne, flowers and chocolate, and you can choose a special wine from the highly praised wine list.
Brockencote Hall
Set in 70 acres of landscaped grounds, Brockencote Hall (brockencotehall.com) is everything an English country house hotel should be: rolling parkland, a bucolic lake and croquet on the lawn. The surprise is that it comes with a French twist courtesy of owners Joseph and Alison Petitjean, who organize Bastille Day celebrations and wine dinners sampling produce from Alsace. Some of the 17 individually designed bedrooms feature four-poster beds, log fires and freestanding baths, while all come with luxury toiletries. Furniture reflects the building's Victorian origins with heavy drapes, stained-glass windows and decorative chandeliers. Massage and beauty treatments are available in the comfort of your own room. The restaurant serves an a la carte and a six-course tasting menu in the formal dining room, where intimate tables for two can be arranged.
The Riverside Hotel
The Riverside Hotel (river-side-hotel.co.uk) in Evesham is on the grounds of the 12th century Deer Park of Evesham Abbey. All 12 rooms afford views across the River Avon and are individually designed with king-size beds and en-suite baths or showers. Some have whirlpool baths, while a penthouse room comes with a private decking area. Flowers and champagne can be organized for your room on arrival and intimate candlelit dinners overlooking the river can be booked in the award-winning restaurant.
The Elms Hotel and Spa
Romance shouldn't end when the kids arrive, and the Elms Hotel and Spa (theelmshotel.co.uk) manages the impossible, juxtaposing family-friendly accommodations in a romantic setting. The Queen Anne mansion, built in 1710 by a student of Sir Christopher Wren, features 23 rooms with opulent fabrics, period furniture and fluffy bathrobes. Registered childcare keeps the young ones occupied with a raft of activities while you enjoy private moments in the restaurant or a rasul mud therapy for two in the spa. Plenty of local restaurants, including the Michelin-starred Le Becasse (lebecasse.co.uk) in Ludlow, are within easy driving distance, as is Stratford-upon-Avon in Shakespeare country, where you can have a Romeo and Juliet moment touring Anne Hathaway's Cottage (shakespeare.org.uk), childhood home of the playwright's wife.
View Singles Near You