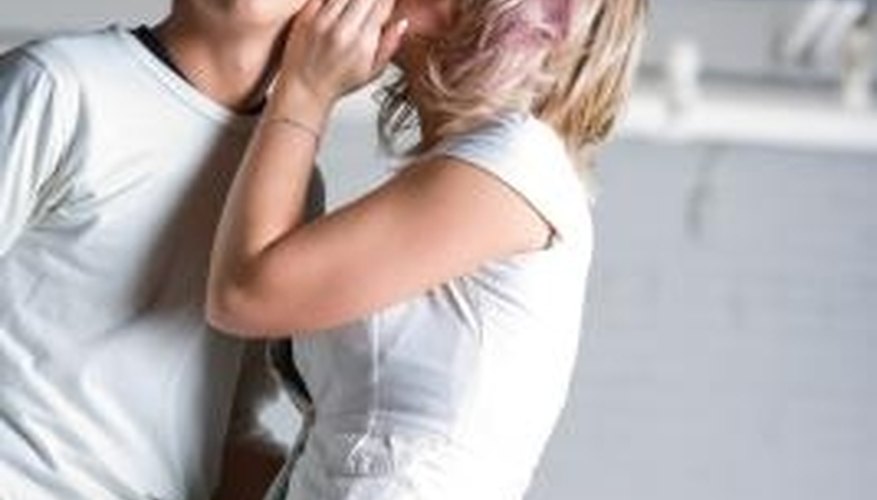 Serenade Her
Reword the lyrics to a popular song to form the invitation. Include that you would like her to go with you to the prom, what time you will pick her up and what she can expect if she accepts the invitation. Stand by her bedroom window and sing the invitation to her, or call her and sing it over the phone.
Food Surprise
Use food to help you make an impression on the girl. Insert a note such as "Will you be my date for the prom?" in a fortune cookie and give it to her. Write, "Would you go to the prom with me and make me the happiest guy on the planet?" on a heart-shaped piece of paper. Wrap it in a piece of aluminum foil and bake it in a cake. Frost the cake and spell out "Slice into me for a surprise!" in red hots, chocolate chips or M&M's on the top.
Romantic Greeting
If you're a guy who can express his feelings, send her a card or compose a letter on note paper that tells her what you find interesting or intriguing about her that makes you interested in asking her to the prom. For instance, if she has a great sense of style, let her know that you think she always looks great. If she has an engaging smile, tell her that her smile lights up the room. If she excels at sports or academics, or social activities, tell her that you admire that specific quality. End your letter with, "I would be honored if you would go to the prom with me."
Cut and Paste
Look through teen magazines and find a picture of a tuxedo and a pretty prom dress. Cut out both pictures. Find a picture of the head of the girl you want to ask. If you don't have access to any, use a class photo from a yearbook. Cut out or copy and cut out a picture of your head. Fold a piece of colored card stock, or other heavy paper in half to form a card. Glue each head to the front cover of the card stock and glue the tuxedo and prom dress underneath each head to make it appear as if you both are wearing prom clothes. Draw arms and feet if necessary. Write a message inside the card to invite her to the prom such as, "Let's make my fantasy a reality. Please attend the prom with me."
View Singles Near You