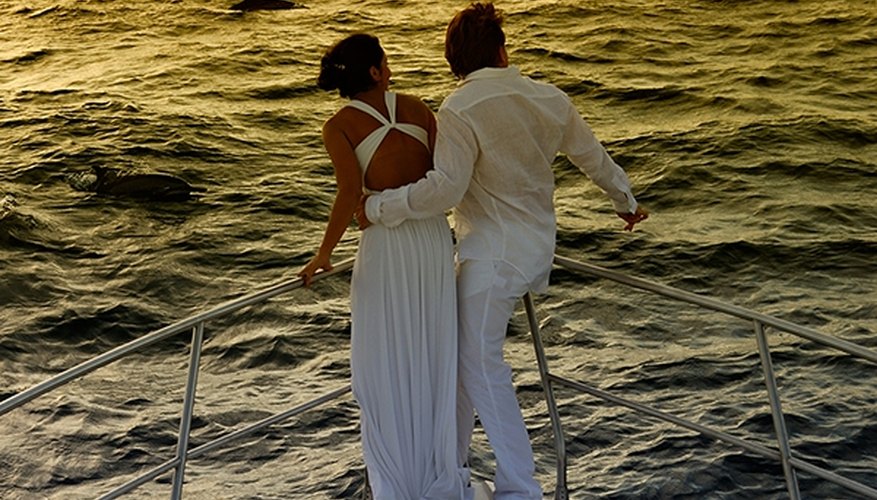 Alaska Cruises
If you are married any time between May and September, an Alaskan cruise might be just the unconventional escape you are looking for. It is also more affordable for people who live on the Pacific Coast. Summer cruises to Alaska are considered low season, which means that prices are a little lower, and that you and your new spouse should be able to enjoy a quieter, more secluded time together. The most popular attractions on Alaskan cruises are whale watching during the day and glacier viewing at night. You might even be able to see the Northern Lights.
St. Lucia
A cruise to the Caribbean might be a good option if you are married during the winter months, because temperatures tend to fall to more bearable levels during this time. Among the Caribbean destinations most coveted by honeymooners is St. Lucia in the south Caribbean. The reason for this is not so much St. Lucia's beauty - its got plenty of that, but so do other Caribbean destinations. St. Lucia has chosen to specialize in honeymoon tourism, and offers several major resorts such as the Anse Chastanet that are specifically designed to cater to romance and seclusion (at the expense of partying) that honeymooners seek. These resorts are not cheap (prices average around $300 per night), but they do offer secluded beaches, lots of space to roam, and well-designed honeymoon suites.
The Love Boat - the Tui Tai Fiji Cruise
If you are willing to travel halfway across the world to board a cruise ship, the South Pacific may be your ideal option. Tui Tai Expedition Cruise is staffed with native Fijians who are so experienced in catering to honeymooners that the magazine publisher Conde Nast has referred to it as "The World's Sexiest Cruise Ship". Tui Tai advertises the chance to "kiss beneath waterfalls." Several packages are available that offer cruises through the Fijian islands by day and lodging at romantic honeymoon resorts by night. You will even be offered a private dinner on a secluded beach with staff serenading you (or leaving you alone if you so desire).
View Singles Near You