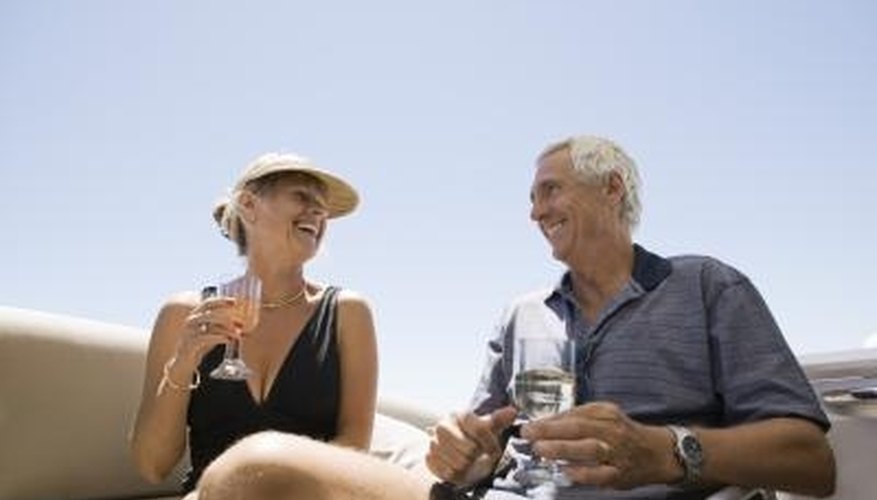 Have a Picnic Together
Plan to have a picnic together in your backyard or a local park near your home. Create easy on-the-go dishes, such as your favorite sandwiches and fruit platters, or opt to cook an entirely special homemade meal to enjoy. Bake your favorite desserts that you both would like to have on your picnic as well. Take books, music and a camera to remember your day together along with a picnic blanket.
Create a Scrapbook Together
Spend the afternoon together creating a scrapbook or photo album from scratch. Purchase or use various scrapbook patterned paper, stickers, stencils and stamps to decorate your scrapbook. Add items such as travel brochures, airplane tickets and movie ticket stubs throughout your scrapbook to cherish times spent together. You can create your scrapbook in chronological order as well, highlighting when the two of you met up until the present. Include photos of the family as it grows along with life milestones and events you both remember.
Travel
Plan a trip or vacation to spend a weekend or week together, depending on your budget and vacation location preferences. You can also stay close to home by renting a bed-and-breakfast room for the weekend and visiting local art and science museums just to get away from your everyday home life. Choose activities in your vacation spot to enjoy together for your romantic vacation, such as watching a live play, a live musician or even having a candlelit dinner on a rooftop in a foreign location.
Revisiting Pastimes
Visit a favorite pastime location as a surprise or plan to visit multiple places throughout the span of a day together. Check into an old hotel you both love; visit past hangouts (such as parks, shopping malls and restaurants) and even the first place you had a date together if you live near it. Rent movies from times spent with your significant other in your past. Fill the house with music of the past, reliving your memories. Enjoy a bottle of wine from the year you began seeing one another to celebrate the relationship.
View Singles Near You