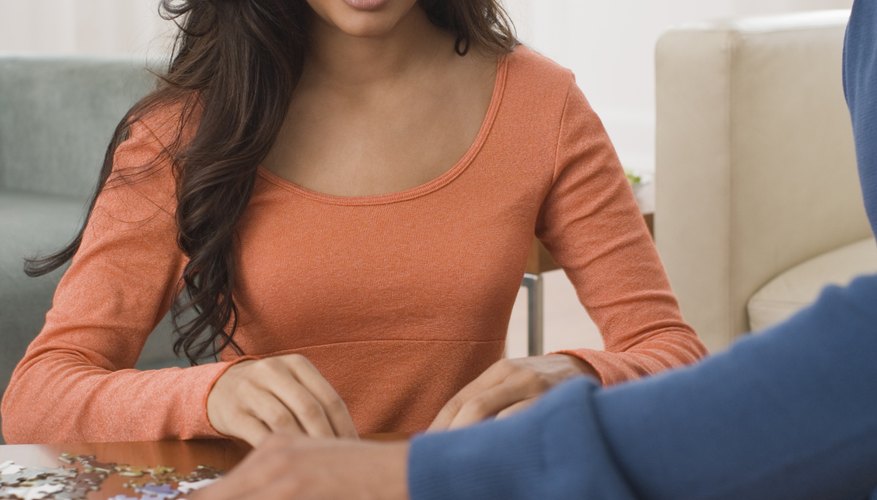 Knight in Shining Armor
Swing by a local winery under the guise of attending a wine tasting event. Prior to your visit, rent or borrow a knight's armor from a costume shop or medieval artisan. Many local wineries are located on a sprawling farm filled with animals, especially horses. Speak with the owner about your plans to propose to your girlfriend and that you wish to ride up on a horse and present the ring. Set up the specifics of the plan. Then, as your girlfriend is enjoying a glass of pinot noir, gallop up in your armor, jump off the horse and offer to be her prince.
It's Magic
Show her what it's like to feel like a kid again by throwing a pizza party. Invite all your friends and family and go all out with the decorations. Hire some help, such as a balloon artist, a clown and a magician. Prior to the party, explain to the magician that you wish to make the engagement ring appear as his final trick. Gather everyone together and watch the show. When the magician presents his final trick, pick up the ring from his hands and ask your girlfriend for her hand in marriage.
Piece it Together
Find a photo of the two of you together and tweak it in Photoshop to include the words "Will you marry me?" somewhere on the picture. Then send the photo to a jigsaw puzzle maker. When you receive the puzzle, make sure to take out the proposal question and place it in your pocket before you sit down and start to put it together. As the pieces fall into place, she will get a kick out of the fact that it's a photo of you two. Once the puzzle is together, she will realize there are three or four pieces missing. That is when you pull them out of your pocket and place them in the puzzle, then ask for her hand in marriage. She will be speechless.
Picture It
Create a photo album of all the great times the two of you have shared together. Add various items, such as old ticket stubs, airline tickets or other mementos collected while dating. At the end of the book, place a new picture of you dressed up in a tuxedo, on your knees and presenting the ring. When she looks at you in confusion, have the ring ready to propose.
View Singles Near You