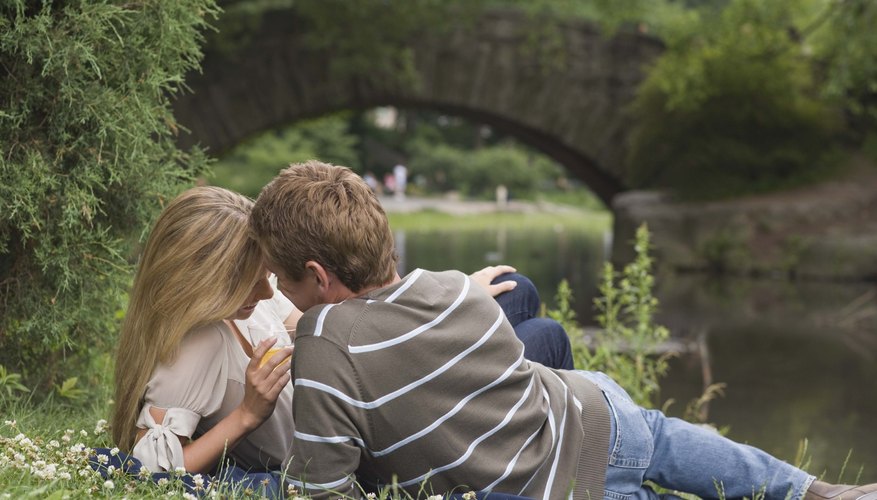 Picnic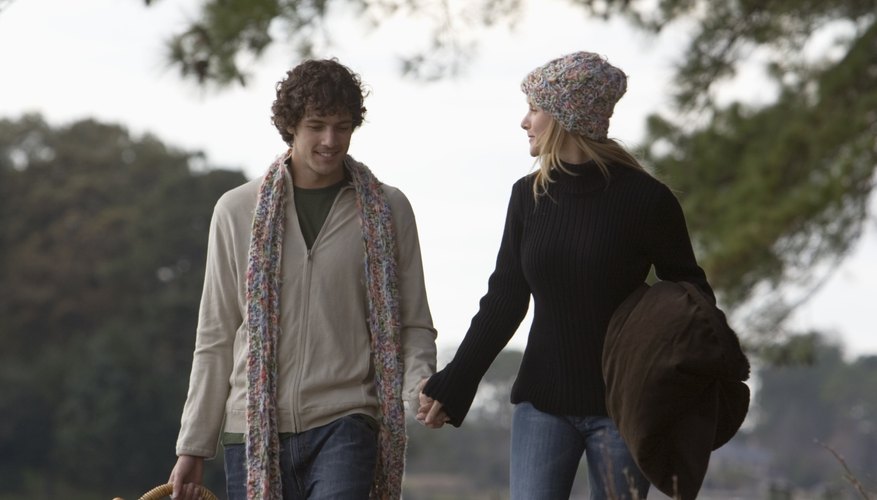 A romantic picnic on the riverside lets the two of you enjoy good food, good company and beautiful views. Lay a soft blanket on the soft grass and enjoy a romantic feast. Pack a collection of cheeses, cured meats, bread and crackers and some fruit to nibble on as you spend time together. For a heartier meal, grab some gourmet sandwiches before heading to the river. Time your picnic right, and you and your loved one can watch the sunset together, then gaze at the stars in the dark night sky.
Walk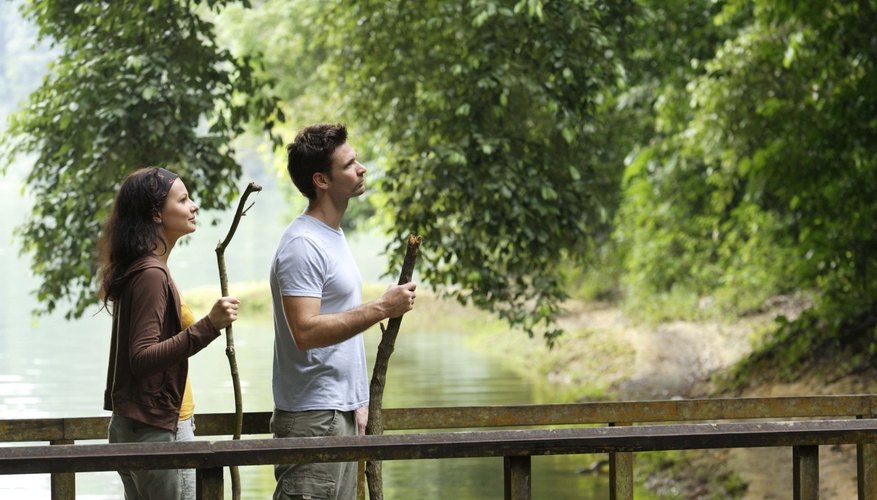 A stroll along the river with your love provides a romantic way to take in the beauty of the river and its surrounding area. A walk in rural areas may turn up beautiful flowers, lush vegetation and some animals, all lovely additions to a romantic adventure. In the city, rivers take on a different feel. The Seine in Paris glimmers with romance as you walk along it at night, while a walk on the Hudson in New York City captures the excitement and glitz of the Big Apple.
Swim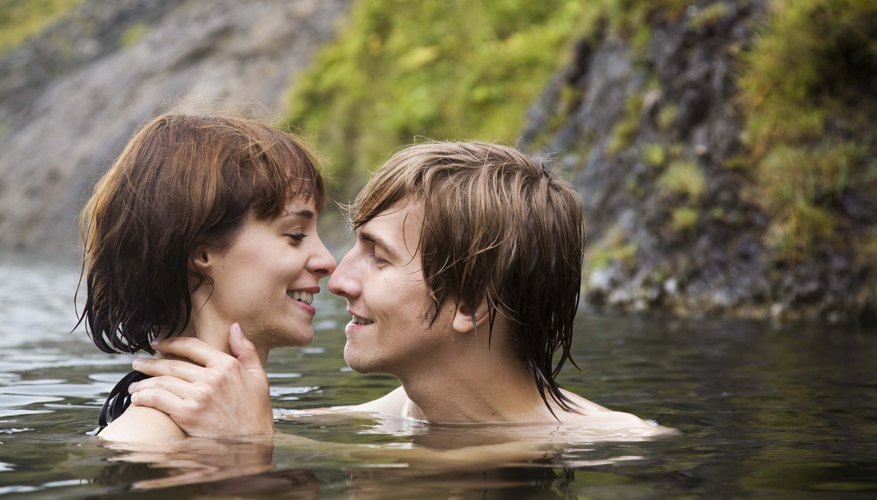 Put on your bathing suits, grab some towels, and head to the riverbank for a romantic swim. It's difficult to imagine a better way to wrap up a balmy summer evening than taking a dip in a calmly flowing river. As the sun fades from the sky, you and your significant other can splash in the water, drift with the current and cuddle in the refreshing river water.
Skate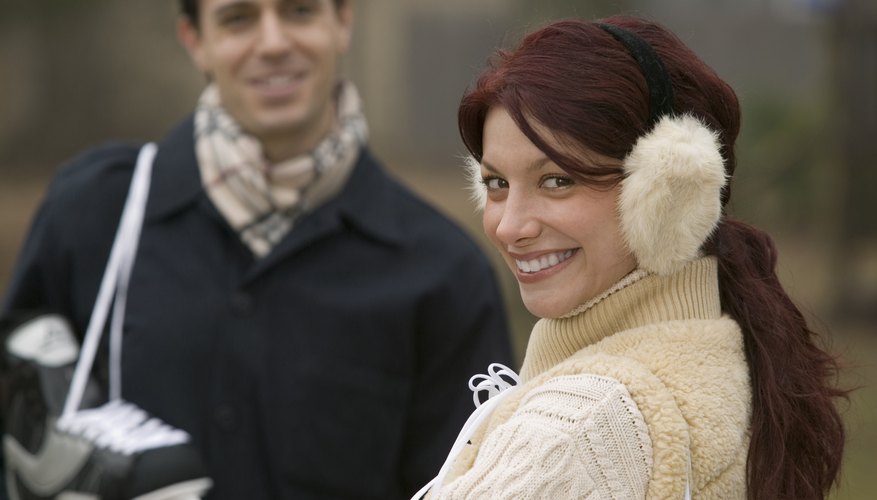 In many places, a river takes on a completely new life during the colder winter months. As the temperature drops, the river freezes over, allowing couples to enjoy a romantic ice-skating session. A blanket of snow accumulating on the riverbed and icicles dripping from the trees will make you feel as though you're in a winter wonderland. After skating with your loved one, hand in hand of course, warm yourselves up with some steaming hot chocolate and maybe a warm embrace.
References
View Singles Near You