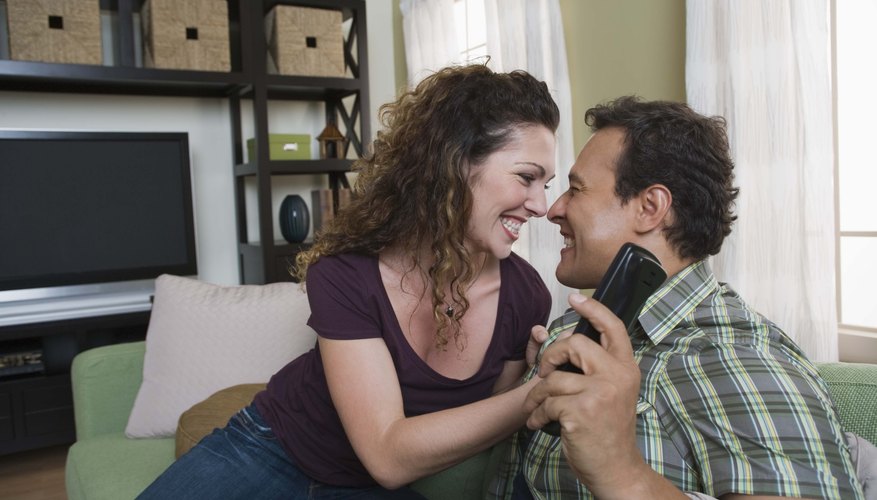 Cook Together
Cooking together is a way you can share an activity and enjoy its results. You could get a recipe for a dish you both enjoy, or be adventurous and try to make a dish neither of you have had before. Either way, ensure you have all the required ingredients on hand, put on some romantic music, and work through the recipe. When you're ready, light some candles for the table and, if you drink alcohol, have some wine.
Romantic Movie Night
Have a romantic movie night with your partner by renting a few films to watch. Take a trip down memory lane and watch the first film you saw together at the movies. Or pick a selection of films that lead to an emotional roller-coaster: a comedy, a tear-jerker and a love story, for instance. Buy some popcorn, or make your own at home, to enhance the movie-watching experience.
Massage
Take turns giving each other full-body massages. Get the lighting in the room just right by using candles, and if you have any essential oils or scented candles, light these too. Then have some slow, relaxing music playing softly in the background. Use a massage oil like almond oil to lubricate the skin. Sunflower oil is an alternative if you cannot acquire any oils, although it leaves the skin a little greasy.
Strawberries and Fondue Chocolate
One of the classic romantic activities is for you and your partner to feed each other strawberries, dipped in chocolate. A fondue set might have its own heat or might be heated using tea light candles, so ensure you have these ready. Lie down on a rug and have the fondue set on a tray or other secure surface. Light up the fondue, put on your most romantic music, and dip the strawberries in the chocolate before feeding each other.
View Singles Near You