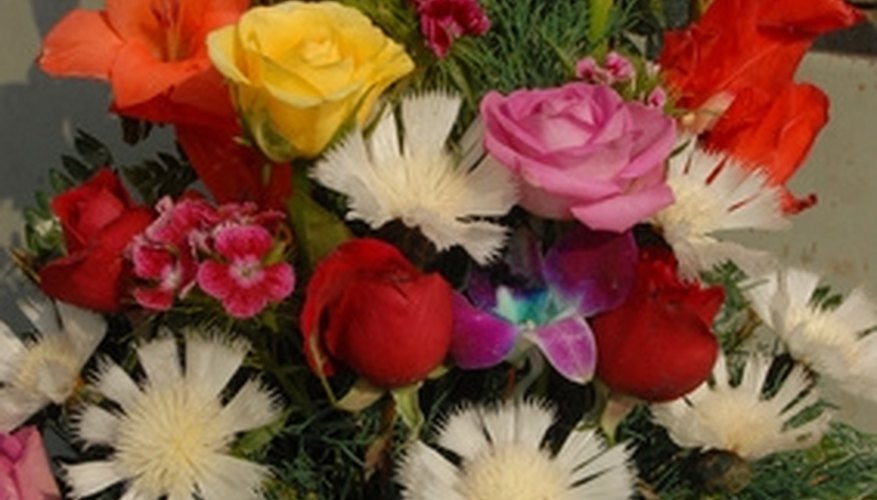 Indian Jewelry
Known for the stones that are used in their jewelry, and the rich colors they deliver as well as for its enticing designs, Indian jewelry offers something for any taste. Some stones you can choose from include amber, amethyst, onyx, moonstone, sapphire and malachite. Depending on your loved one's taste, you can consider buying a traditional Polki necklace, an Indian necklace with a bold, extravagant and heavily detailed design that lays on the upper chest area. Other options include armlets that go on the upper arm area, anklets, which go around the ankle and give a more casual look, or you can go a for a more traditional choice such as a ring or a bracelet.
Romantic Dinner
A romantic gift doesn't always have to consist of something material. You can show your lover an intimate time by having dinner at an authentic Indian restaurant. Indian cuisine is a big part of the Indian culture, and sharing this together can make for a fun night out where you can both converse and get to know each other better. You can share popular Indian dishes such as the tikka masala, palak paneer or any of the delicious Indian curries, plus you can also have Indian drinks such as the Royal Challenge, Kalyani Black Label or refreshing drinks options like the mango lassi. Websites like Thokalath can help you find an Indian restaurant near you.
Indian Clothing or Art
India's rich culture and heritage is appreciated from both natives and people from all over the world. If your significant other loves art, a piece of Indian art will show that you care about your partner's interests. Depending on your companion's artistic taste, you can consider getting Batik art that is known for depicting Hindu iconography as well as traditional Indian subjects such as the Vajrayogani, the Bedouin, Maya and the Inseparable Couple. Indian folk art is about showcasing India's folk background including depicting Shiva Parvati, life of Krishna, Devi Durga and Gita Updesh. Another option is Hindu art, which is known for depicting the elements and traditions of Hinduism, including Hindu gods such as lord Ganesha, goddess Saraswati, the Shiva family and Raga Lalita. If your sweetheart is in love with Indian fashion, a romantic gift can be Indian clothing or accessories. Clothing options you can buy include yoga clothing, Indian shawls, Indian saris, salwar kameez, handcrafted Indian shoes or Indian-style scarfs.
View Singles Near You