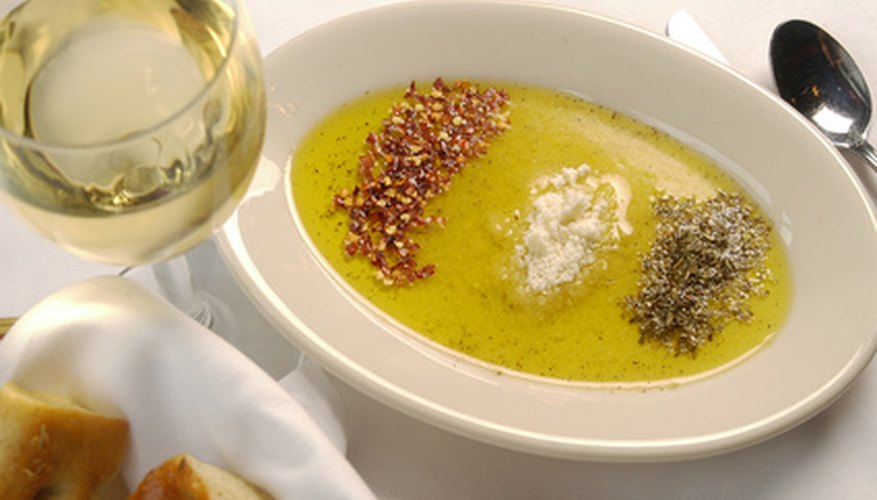 New York City is a wonderful choice for a romantic getaway, and not just for tourists. For people living in The Big Apple, a sexy "stay-cation" could be a nice alternative to spicing up your love life without the hassles of traveling. For visitors, a stay in a high-rise hotel while overlooking the city at sunset, is a great way to tell someone you love them. Whether a tourist or resident, make the most of your weekend by kicking it off with a romantic Italian dinner.
Harry Cipriani
Cipriani has several locations throughout New York City. Harry Cipriani is located in Midtown. Impress your date with this beautiful restaurant. It is an almost exact duplicate of the original Harry's Bar in Venice. This popular family-owned restaurant is known for excellent service and superior taste. You can reserve a table and request that it be lit by candle. The menu features traditional Italian favorites. One of their most famous dishes from the is the baked tagliolini pasta with ham. For a well-made drink, try the Sweet Annie. It's a Bellini-based drink with vodka and garnished with a fresh orange slice, or you can ask your waiter to suggest a bottle of champagne.
Harry Cipriani
781 5th Ave.
New York, NY 10022
212-753-5566
cipriani.com
Abboccato
Abboccato is located in the Theater District. This restaurant features plush red velvet chairs and a sexy decor. Snuggle up in a dark corner with your lovey. Aboccatto has an sophisticated menu of traditional upscale Italian classics, including stuffed quail with mortadella and the Arctic char -- a fish served with warm dandelion, oven-dried grapes and a blood orange salad. While you can most certainly order a bottle of of bubbly, there is a full service bar at Abboccato. For diners who love a full-bodied bottle of wine, the waitstaff would be glad to recommend a top pick.
Abboccato
136 W. 55th St.
New York, NY 10019
212-265-4000
livanosrestaurantgroup.com
Maialino
Maialino is located in the hip Gramercy Park Hotel, where you can impress your sweetheart with the view. This Italian eatery has earned high reviews locals and critics. The chef gives classic dishes his own unique interpretation. Maialino has a full bar and an extensive wine list and champagne to help keep the mood romantic. Critics recommend diners start with a fresh basket of bread and the carciofini fritti, which is fried artichokes and a spicy anchovy dipping sauce. Follow that up with pollo alla diavola. It's peppered chicken served with an arugula and chili vinaigrette.
Maialino
2 Lexington Ave.
New York, NY 10010
212-777-2410
maialinonyc.com
References
View Singles Near You