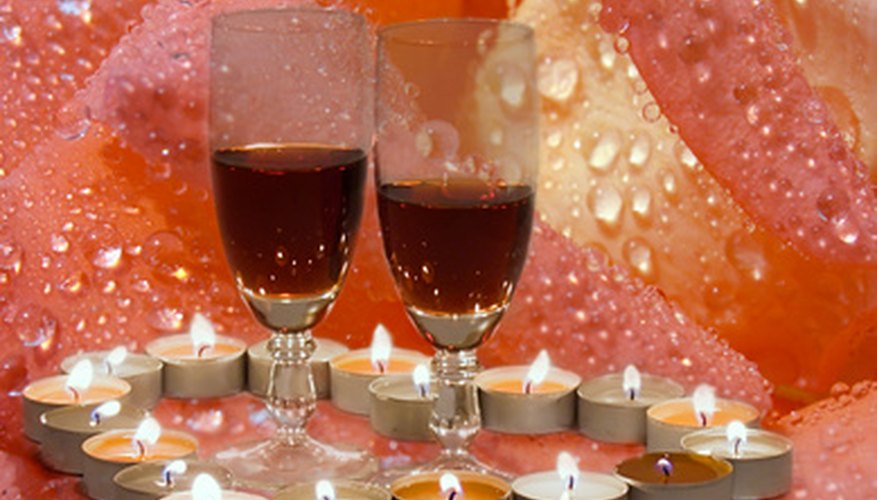 A Secret Cottage
A Secret Cottage is located in Oxford, Wisconsin, and is perfect for a romantic getaway, honeymoon or anniversary. The secluded cottage is on private water, located on private country acreage. Cottage amenities include a two-person whirlpool tub, a complimentary bottle of wine, screened porch, DVD player with an assortment of romantic movies, fireplace, fully-equipped kitchen, large front porch, walk-in shower, a paddle boat and second floor skylight (for viewing the stars at night). Activities include catch and release fishing, walking the nature conservancy and bird watching.
A Secret Cottage N3329 6th Road Oxford, WI 53952 608-589-5919 asecretcottage.com
Hooker's Resort
Hooker's Resort is located on the shores of the Wisconsin River in Poynette. The cabins are perfect for a romantic getaway. With every three-night stay, the resort offers a free boat rental. Guests can use the boat for a romantic night on the lake under the stars. Each cabin has a whirlpool tub for two, cable TV, a full kitchen, fireplace and is fully furnished (excluding towels). The resort features Hooker's Resort restaurant, which serves steaks, seafood and fish. The restaurant is open seven days a week and guests can cook their own steaks. Hooker's Resort bar is also located on-site and features drinks, burgers and appetizers, live entertainment and a great view. The bar has live music every Friday and Saturday night. Also available on-site is the Hooker's River Stop convenience store where guests can purchase hunting and fishing licenses, live bait, tackle, soda, snacks, gas, beer and liquor.
Hooker's Resort W. 9370 Highway V Poynette, WI 53955 608-635-7867 hookersresort.com
Canoe Bay
Canoe Bay is located on 280 acres with three private, spring-fed lakes in northwestern Wisconsin. Canoe Bay is just outside Chetek and is a romantic destination for couples to reflect, relax and reconnect with each other. Each romantic private cottage has its own private entrance, private views and private deck. Cottages feature amenities such as a two-person whirlpool, fireplace, wireless Internet, two-person sauna, private deck and stereo system. Some cottages have views of the lake from the whirlpool. The main lodge features a fitness centre, library and Wi-Fi Internet access. Each morning breakfast---fresh baked goods and your choice of beverage---is delivered to your door. The Canoe Bay restaurant offers a romantic fine dining experience with an extensive wine menu and, in 2009, was given the "Award of Excellence" by Wine Spectator, according to the Canoe Bay website.
Canoe Bay P.O. Box 28 Chetek, WI 54728 715-924-4594 canoebay.com
View Singles Near You