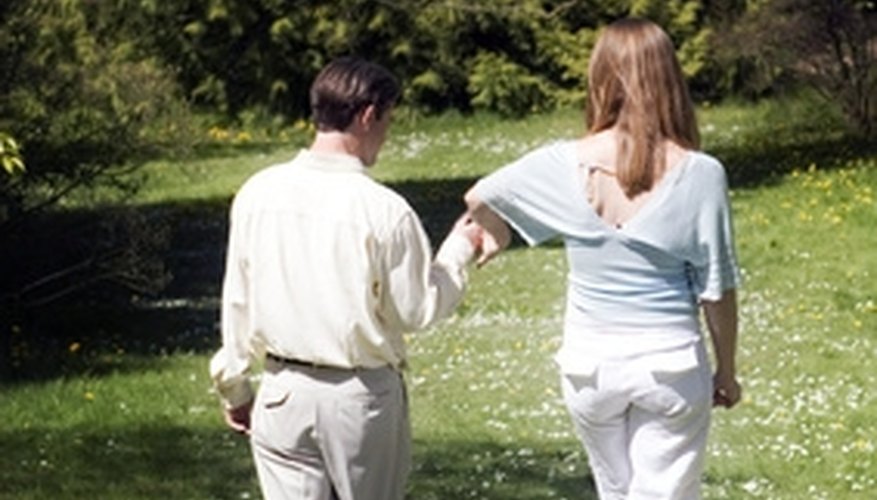 About Town
You don't have to go far to have a great Labor Day weekend. Plan several activities around your town and focus on relaxing. For example, you can pack a picnic lunch to enjoy while watching the parade and snuggle together on a blanket while watching the fireworks. You can also sleep in and spend some time together at home.
Beach Getaways
Whether you live on the east or west coast, you can head to the beach for that last bit of summer fun. Save money by staying at a local hotel or splurge by renting your own cottage, which offers more privacy. Bring some casual but dressy clothes to have a romantic dinner at the town's best restaurant. Take a walk along the beach during the sunrise or sunset.
Las Vegas
Las Vegas can be the perfect weekend getaway. There are always good deals on airfare and hotels, so you can save money for attractions and gambling. On the way there, spend time fantasizing about what you will do with your winnings. While there, you can enjoy a romantic dinner at a great restaurant, relax by the pool at your hotel or enjoy a stroll in the beautiful hotels.
Niagara-on-the-Lake
Niagara Falls is a popular honeymoon destination, so it offers plenty of opportunities for romance. You can stay at a quaint bed-and-breakfast and taste some of the region's wines. During Labor Day weekend, there is a theater festival, so you can catch the shows before visiting the night falls to see the light show.
New York City
Like Las Vegas, you can often find inexpensive airfare to New York City, which makes it a good destination for Labor Day weekend. You can go on a carriage ride through Central Park and make reservations for a romantic dinner before catching a Broadway show.
View Singles Near You