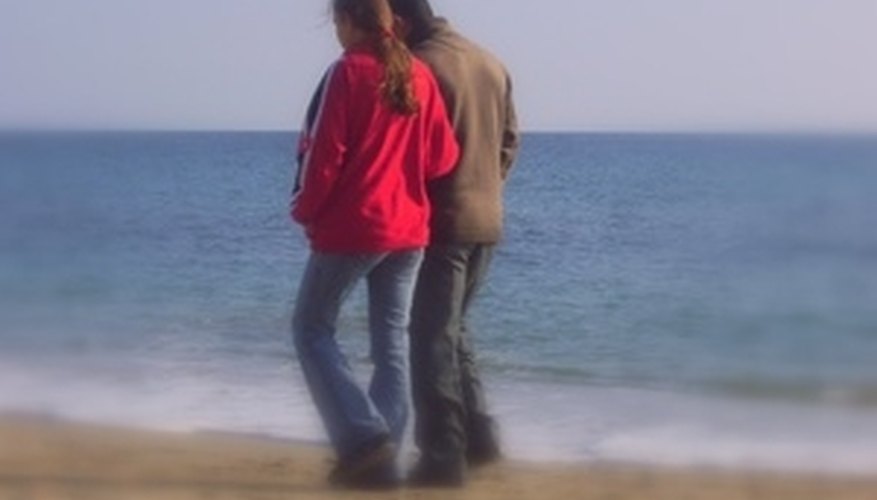 Love Letter
The love letter is traditional and a romantic mail classic. Using high-quality paper, a well-inked pen and scenting the note with your loved one's favorite fragrance personalizes the note. The wording of a love letter can be as creative, traditional or unique as you wish -- lists of "Why I love you," "Why you're the one" or traditional prose and poetry are all heart-warming and loving ideas. Love letters in the form of poetry are also ideal and look beautiful when written with calligraphy and framed.
Comic
If you're a talented artist, drawing a comic for your love is an ideal gift. If you do not have artistic abilities, there are many independent artists who will personalize comics for your loved one. Comics can portray a loving and amazing moment from your relationship, a future hope for your relationship or can be as simple as displaying a passionate kiss between the two of you.
Photo Collage
A photo collage of black and white photos is always a classic gift. The items can be incorporated into a light frame and shipped easily. Using photos of informal and formal moments is always appropriate.
Scrapbook Page
Although sending a full scrapbook is not an ideal romantic mail idea (expensive when sending through mail), sending one scrapbook page works well in the mail and is a unique way to show your love. The page can include quotes about love, a picture, a story or memorable moment and scrapbook embellishments, such as lace and ribbon. A scrapbook page can also be framed at a later point and used as a piece of art.
Heart Cookies
Baking heart cookies with the words, "I Love You," "I Miss You" and other romantic phrases also makes a great gift idea for love mail. Tying the package with a gorgeous ribbon, using your loved one's favorite kind of chocolate or dip and including some sweet love notes are extras for your sweetheart.
View Singles Near You