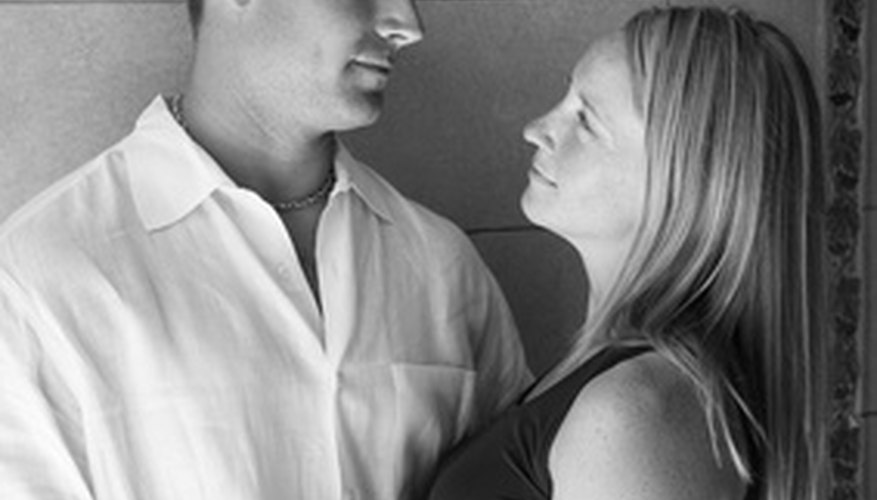 Romantic Dinner
A long day at the office or the construction site will have the man you love hungry by the time he gets home. You can do something really special for him by having dinner ready. But don't just stop at cooking his favorite meal.
Pretend you're dating again. Set up an entire atmosphere, including candles, improvised decorations and romantic music to set the mood. The romance doesn't begin and end with the food itself.
The process of having a romantic dinner together is just as important as setting it up. Flirt a little with him, making him remember why he fell in love with you all over again.
Love Letters
Love letters aren't just for teenagers. In fact, after a hard day at work--especially a particularly bad one--few things will get the man in your life feeling great again quite like a love letter. Take the time to detail to him just what he means to you.
Tell him what it is you love about him, the things that you could never live without. Sign the letter and put on his favorite shade of your lipstick to seal the letter with a kiss. The more artistically inclined can include a sketch of him, or the two of you together.
Back Rub
Few men go without experiencing stress at the workplace. Stress builds up in the body causing muscle tension that can lead to health and posture problems later on. You can have a romantic time with the man you love while alleviating this physical tension.
A back rub can be a powerful way to help the man in your life unwind after a hard day's work, while allowing for the two of you to have quality time together.
Begin at the shoulders, working his entire back all the way down. Pay special attention to areas that seem particularly tense. Even if you aren't a practiced master at giving back rubs, it doesn't much matter because he'll appreciate it anyway. You'll get extra points for giving him a back scratch while you're at it.
Cleaning Up
Of course you aren't your beloved's maid or mother, but cleaning up his place as a special gift when he gets home from work can really make his day. After a long day working, few men want to spend time cleaning up their home. Make the occasion romantic by wearing something sexy for him while you clean.
View Singles Near You