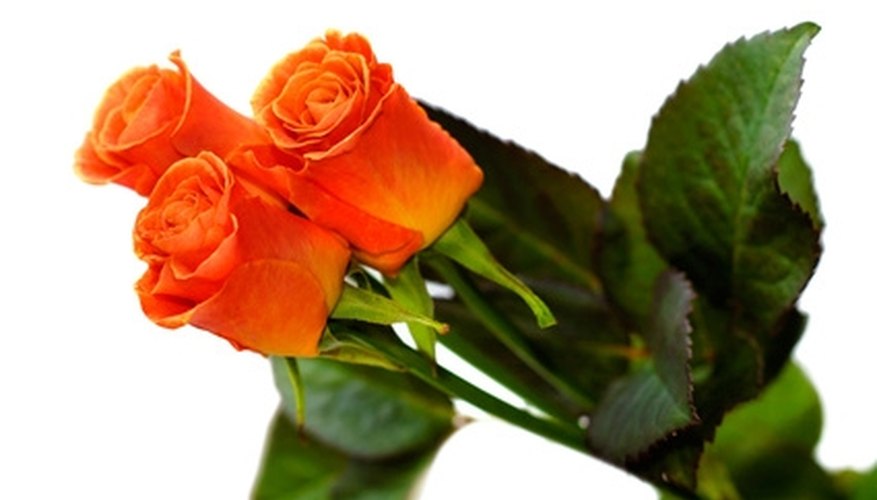 Original Messages
Sometimes the best message is original. Senders might use a simple message such as "I love you" or "With all my love." For more drama, try something like "Kiss me and you'll see stars, love me and I'll take them down for you" or "From the bottom of my heart and the depths of my soul." A personal message can reference a special moment shared by the giver and the recipient, such as a favorite restaurant or the scene of a first kiss, or the sender can compose a message that relates to the recipient's character. For example, a highly organized person might love a note that says, "You have stolen my heart...and I'm sure you keep it appropriately filed and labeled."
Poetry
Poetry is a popular resource for romantic messages. Some people are able to write original romantic poetry. Others choose to quote famous poets. Frequently quoted romantic poets include William Shakespeare, Elizabeth Barrett Browning, Percy Shelley, John Keats, and Walt Whitman. Most floral cards will hold about two lines of poetry, making couplets an ideal length. One favorite selection is the first line of Elizabeth Barrett Browning's "Sonnet 43": "How do I love thee? Let me count the ways." Poems that hold significance for the recipient are always a romantic choice.
Song and Movie Quotations
Floral messages can include quotes from famous movies and popular songs. A line from a couple's favorite movie reminds the recipient of a shared pleasure. Frequently quoted movies include classics such as "Casablanca," "Gone With the Wind" and "Breakfast at Tiffany's" as well as modern romances like "Jerry Maguire," "Pretty Woman" and "Titanic." Most couples that have been together for a while have a song that they consider to be "their song." A line from this special song is also a romantic choice for floral messages.
View Singles Near You