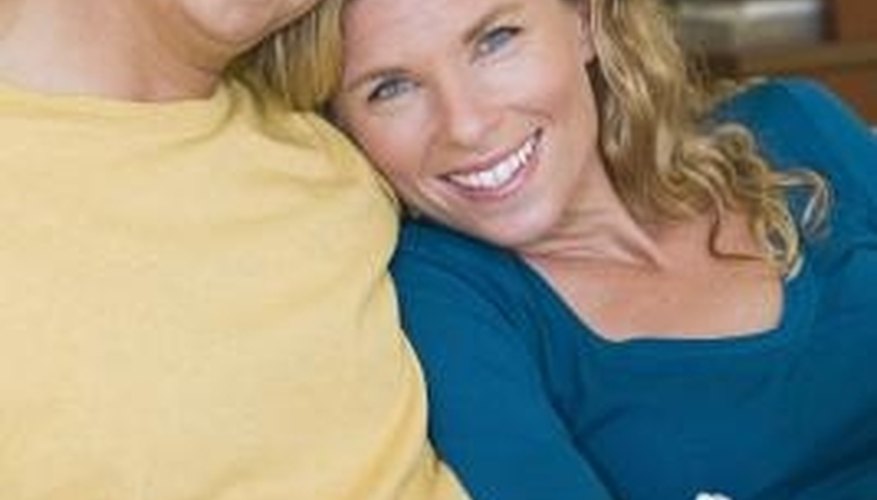 Classics
Classic romantic movies are those from an earlier era. Go back to the 1940s through the 1960s for romance unlike what you will see on the screen today. Actors and actresses from that time looked and acted in a way that isn't seen in current cinema. "Casablanca" is a romantic movie that can be appreciated by most. This classic was filmed in 1942 and stars Humphrey Bogart and Ingrid Bergman. "Roman Holiday," starring Audrey Hepburn and Gregory peck, is not only a classic romantic movie, it's visually stunning.
Comedies
Romantic comedies are uplifting and entertaining. They are an ideal romantic movie if you are not in the mood for dramatic romance. "Moonstruck" is a funny, but heartfelt, romantic comedy starring Cher and Nicolas Cage. One of the consummate romantic comedies is "When Harry Met Sally," starring Billy Crystal and Meg Ryan. A romantic comedy is perfect if you are watching it while on a date.
Dramas
Romantic dramas are good for those times when you don't mind shedding some tears. Some options include "Ghost" starring Demi Moore and Patrick Swayze, and "Titanic" starring Kate Winslet and Leonardo DiCaprio. Watch romantic dramas with your partner or spouse and prepare to cry together.
Action
Romantic movies that involve action are perfect for viewing as a couple. The romance is a part of the movie but isn't the only focus. Instead, the couple in the movie are committing crimes or involved with other types of action scenes. Some examples include "Mr and Mrs. Smith" starring Angelina Jolie and Brad Pitt, and "True Romance" starring Christian Slater and Patricia Arquette.
View Singles Near You