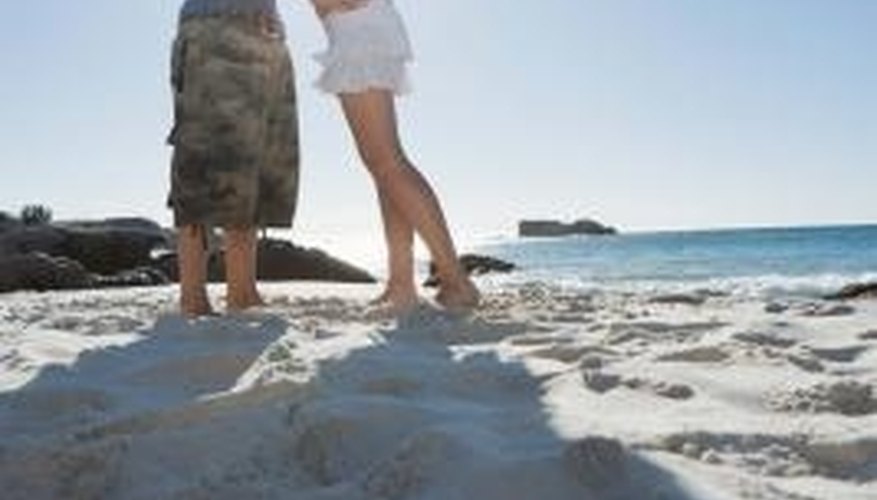 Beachcombing
Dawn and sunset are the most peaceful hours of the day to wander the shoreline. Appreciate the shifting colors along the skyline, while making side by side footprints in the moist sand. With the ocean wind billowing through your hair, search for seashells and forgotten treasures. Silently savor the steady music of the tide, plan the rest of the day or share intimate thoughts.
Jetboating
There are a number of companies that offer jet boat tours. A roller coaster like experience, jet boating provides plenty of opportunities to cuddle, laugh and hold hands. Feel the sea spray on your faces, as your eyes dance over the crystal blue Atlantic. Rent a jet boat for 2 or join up to 20 other passengers. Expect to see dolphins chasing the many shrimp boats that pass you by, but be prepared to get soaked.
Clubbing
After dark, move to the beat of the many disc jockeys and live entertainment that nightclubs have to offer. Whether you like oldies or the latest techno grooves, night life in Myrtle Beach offers something for everyone. At the famous Jimmy Buffett's Margaritaville, you can enjoy tropical themes, music, frozen drinks and burgers. The parties at Senor Frogs promise cold beer and a lively crowd.
Hiking and Camping
Explore the nature trails at Myrtle Beach State Park. Under a canopy of clear blue sky, share a bottle of champagne together along the beach's panoramic pier or while on a picnic blanket in the grass. Rent bicycles, and carelessly peddle through the trees. With 312 acres of pure relaxation, you may never want to leave. If you decide not to, pitch a tent and sleep under the stars in one of the state park's well-maintained campsites.
View Singles Near You