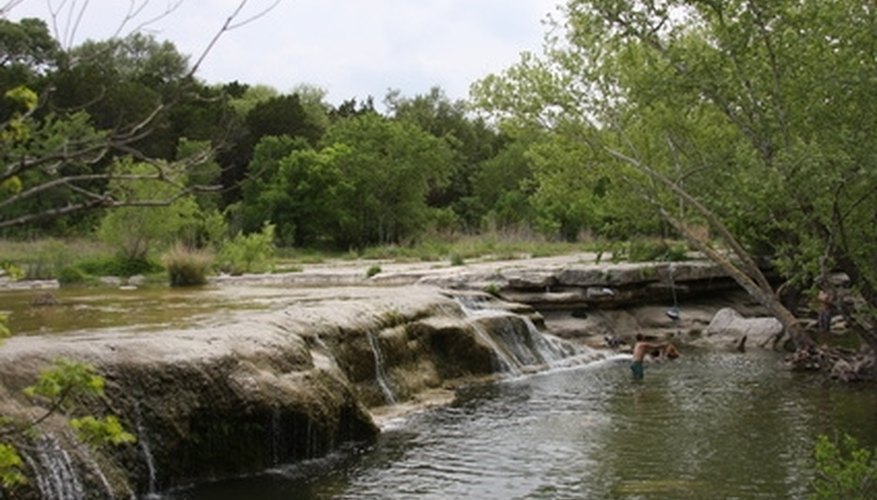 Hummer House Bed and Breakfast
The Hummer House is located 18 miles south of San Angelo, Texas. Located on the banks of the South Concho River, this bed and breakfast is the summer home to a large concentration of hummingbirds. With numerous bird species, deer and wild turkeys, visitors are encouraged to enjoy the wildlife habitat provided by live oak and pecan trees.
The Hideaway Cottage is cozy and romantic with guests own private 660 square foot cottage. It has an ornate queen sized bed and a Jacuzzi bathroom with a great room also included. It is perfect for two with luxury bed and bath linens. There is a fully stocked kitchen with dishes and cookware and a selection of complimentary self-catered food items.
Hummer House P.O. Box 555 21301 RR 2084 Christoval, TX 76935 325-255-2254 hummerhouse.com
B Bar Ranch Retreat
Offering country comfort and a secluded and quiet place to relax, the Bar B Ranch Retreat is located on a 200-acre working ranch with sheep and cattle. The newly restored historic, two-story ranch house was originally built in 1900. The sprawling ranch was located in four different counties in Texas. With 200 acres of the original ranch left, the house is once again a jewel of a destination to visit. Located 45 miles southwest of San Angelo, it is a great place for a romantic getaway.
B Bar Ranch Retreat 685 Sorrell Lane Ft. McKavitt, TX 76841 877-869-3001 bbarranch.com
San Angelo State Park
If travelers want to get away from ringing phones, and the hustle and bustle of the city, they should consider escaping to San Angelo State Park. Just outside of San Angelo, the state park has everything that everyone needs to get away from it all and to enjoy some special time with their romantic interest. There is camping, including cabins and RV hookups if couples are not in to roughing it.
There are archaeological sites for the history buffs, and horseback riding as well as hiking and picnicking for the outdoor enthusiast. The park also has regularly scheduled tours to check out the local wildlife, nature tours and stargazing parties.
San Angelo State Park 3900 - 2 Mercedes San Angelo TX 76901 325-949-8935 sanangelo.org/goodtimes/outdoors_sasp.php
Resources
View Singles Near You