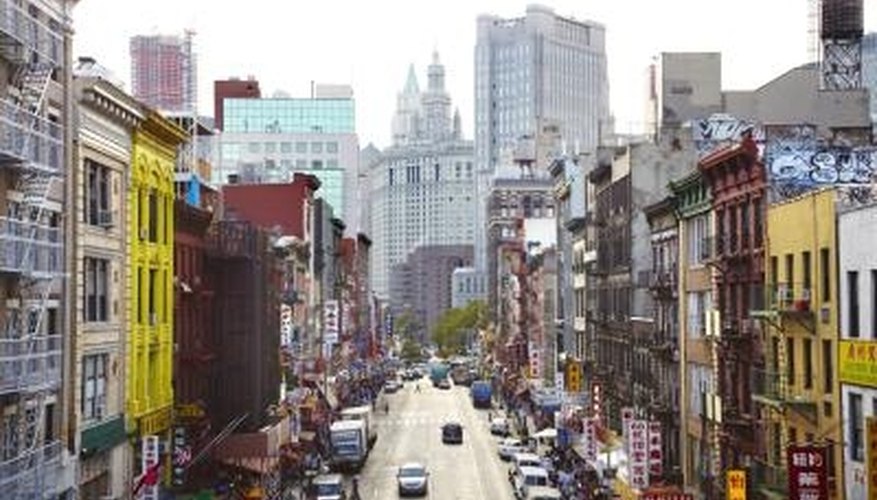 New York is full of great restaurants for romantic occasions. You can choose from a wide variety of experiences, from lavish tasting menus to more casual dining, all with exceptional atmosphere and service. The list below is a small sampling of many potential date-night destinations in New York.
Blue Hill
Blue Hill, located in Greenwich Village, specializes in seasonal American food with local ingredients from nearby farms. The menu changes to reflect the fresh ingredients, and vegetarian options are always available. The menu usually offers a selection of vegetable sides in addition to the appetizers and entrees. President Barack Obama and his wife Michelle were seen sharing a romantic meal here.
Blue Hill
75 Washington Place
New York, New York 10011
(212) 539-1776
bluehillfarm.com/food/fact-sheet/blue-hill-new-york
Le Bernardin
Le Bernardin is award-winning chef Eric Ripert's seafood restaurant in Midtown. Consistently ranked as one of a handful of four-star restaurants by The New York Times, this restaurant is sure to amaze. Vegetarian options are limited, and the prix fixe might be prohibitive. Lunch is a more reasonable. Make sure to save room for dessert.
Le Bernardin
155 West 51st Street
New York, NY 10019
(212) 554-1515
le-bernardin.com
One if By Land, Two if By Sea
Lower Manhattan's One if By Land, Two if By Sea is located in an 18th-century carriage house. It doesn't get more romantic than this. Enjoy the rustic space and candle-lit atmosphere as you take in the mouth-watering menu, complete with aphrodisiac desserts. If you're feeling extravagant, try the tasting menu, complete with individual wine pairings for each dish.
One if By Land, Two if By Sea
17 Barrow Street
New York, NY 10014
(212) 647-9280
oneifbyland.com/newhome.html
The Little Owl
The Little Owl, located on the cobblestone streets of Greenwich Village, offers more casual dining than some of the other restaurants on this list. You'll enjoy seasonal Mediterranean cuisine and classically romantic ambiance in this corner restaurant located in a beautiful neighborhood. The Little Owl also has a special New Year's Eve menu.
The Little Owl
90 Bedford Street
New York, NY 01001
(212) 741-4695
thelittleowlnyc.com
View Singles Near You