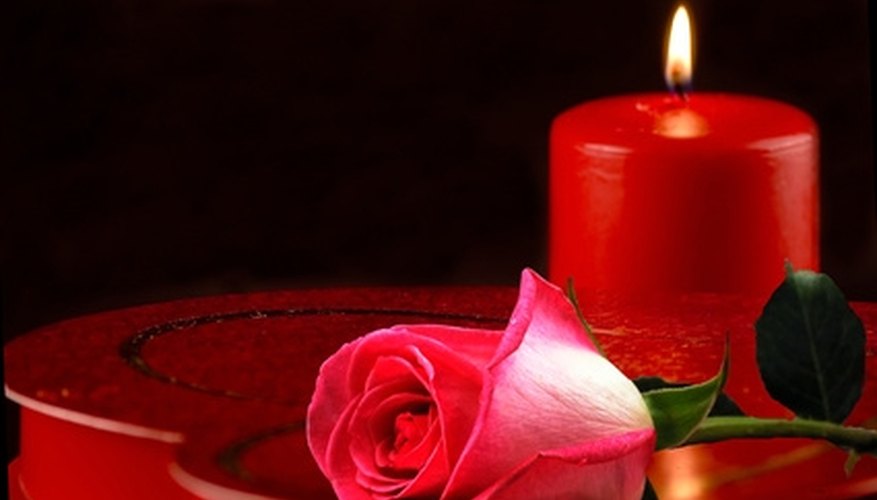 Romantic nights out, from holidays to special occasions with your significant other, can rekindle the passion in a relationship. Whether you plan a date in advance or decide to do something on the spur of the moment, choose activities you enjoy as a couple and new endeavors that will bring you closer together.
Budget Friendly
Focus on the connection between the two of you and seek to celebrate your romance in a budget-friendly manner. Many budget-friendly options require no advance planning. Pack a romantic picnic for two and spend the evening under the stars. Visit a nearby park, beach or other natural area and watch the sun set together. Start the evening with a visit to a local farmers market; choose new foods and ingredients that the two of you can marry into a perfect romantic dinner. Record your favorite music, including any specific songs reminiscent of special moments you have shared, on a CD and pop it in the CD player while cooking and eating dinner.
Night Out
Take a romantic tour of your life together, starting with the spot you met and continuing on to other significant places you've visited throughout your relationship. Theater lovers can take in an opera or play after a romantic dinner out. For an added touch, arrange for a limousine to pick you up and drop you off. Enjoy a night at a local museum or art show. Consider looking for hidden gems within your city. For a more intimate evening, check with art colleges and institutes to uncover special showings. Other possibilities include going on a wine tasting tour or visiting a planetarium.
Other Options
Consider taking dance lessons or cooking classes together. Both can expand your knowledge and help you acquire new skills while inspiring closeness and creativity. Visit a spa for head-to-toe pampering as a couple. Sports fans can enjoy a night out at the ballpark; while at the game, buy his and her jerseys to commemorate the occasion. Take in an outdoor concert while snuggling on a blanket on the grass. Other options include taking an art class, such as photography or painting; sharing an evening in your private hot tub or pool; and getting a massage together.
View Singles Near You