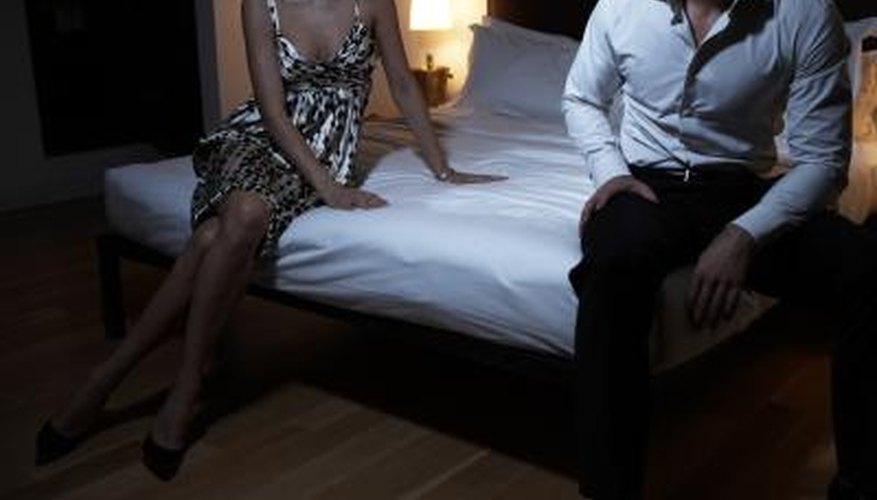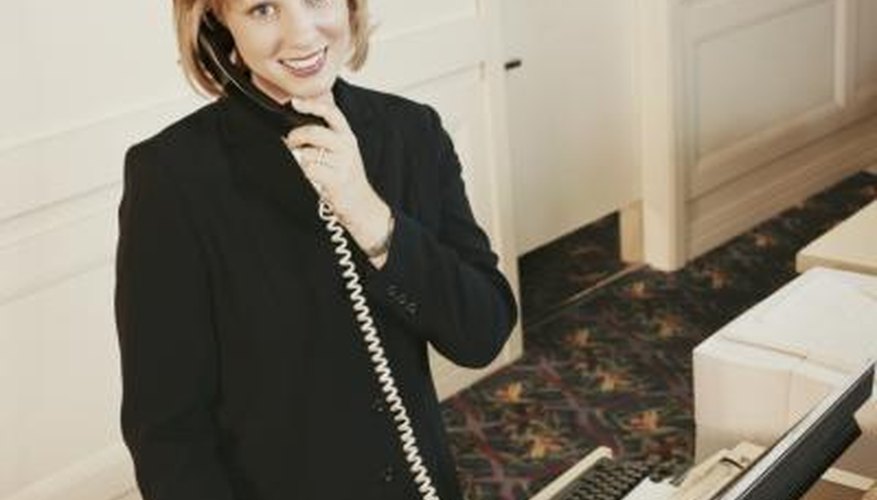 Step 1
Make reservations. Select a time that both you and your partner can get away.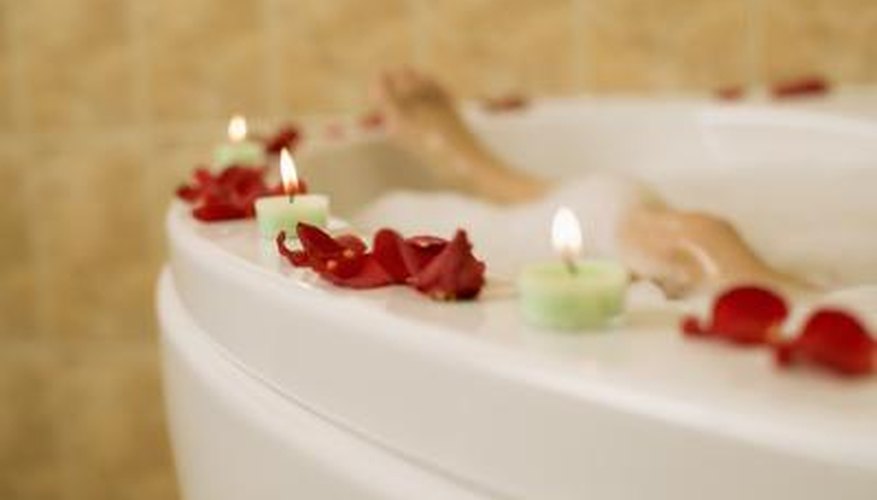 Step 2
Pack scented candles, roses and rose petals. Creating a romantic night starts with a romantic environment so take your ordinary hotel room and turn it into a romance haven. Pack enough candles to give the hotel room a soft glow.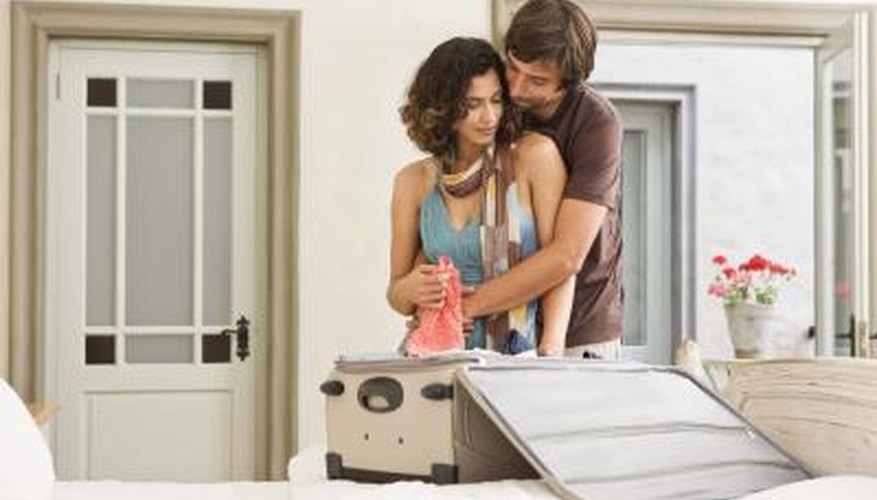 Step 3
Pack sexy attire and have your partner do the same -- or pack his attire for him. Think beyond lingerie or silk boxers; sexy clothes can also mean a beautiful dress or sleek suit for the time before any intimacy.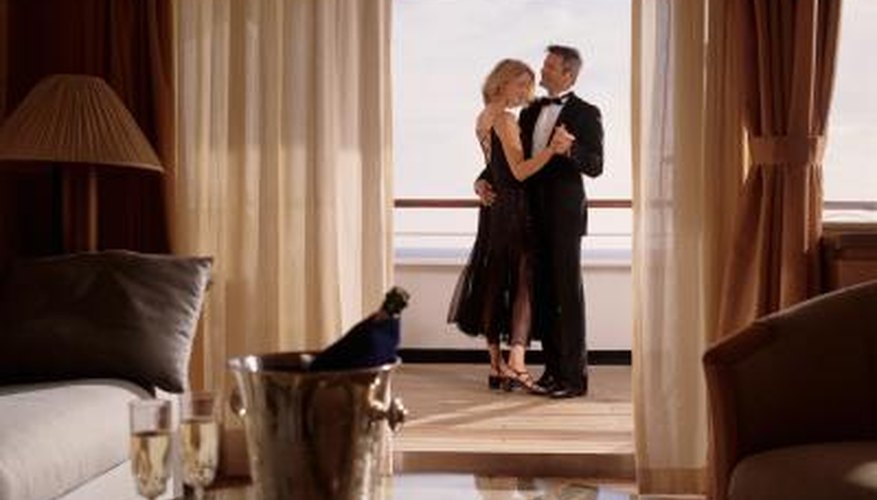 Step 4
Bring some of your favorite and most romantic songs to play softly. Examples include slow R&B jams, soft country tunes or love songs on the charts. Make it music that you and your partner can enjoy together. Also bring a player for music or call ahead to the hotel and find out if they provide stereos.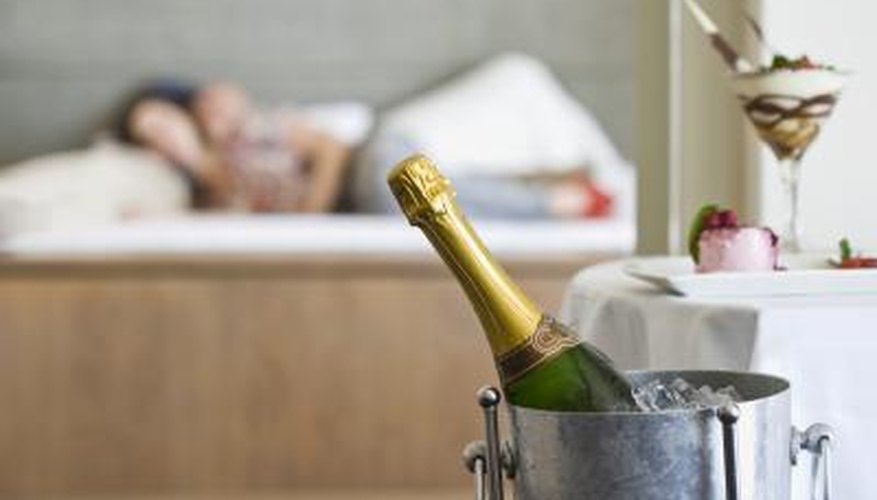 Step 5
Plan for a romantic meal. If the hotel has a restaurant order your favorite foods from room service and call ahead to get a bottle of champagne. If you and your partner have a restaurant you both love, have the meal delivered or pick it up on your way to the hotel along with champagne.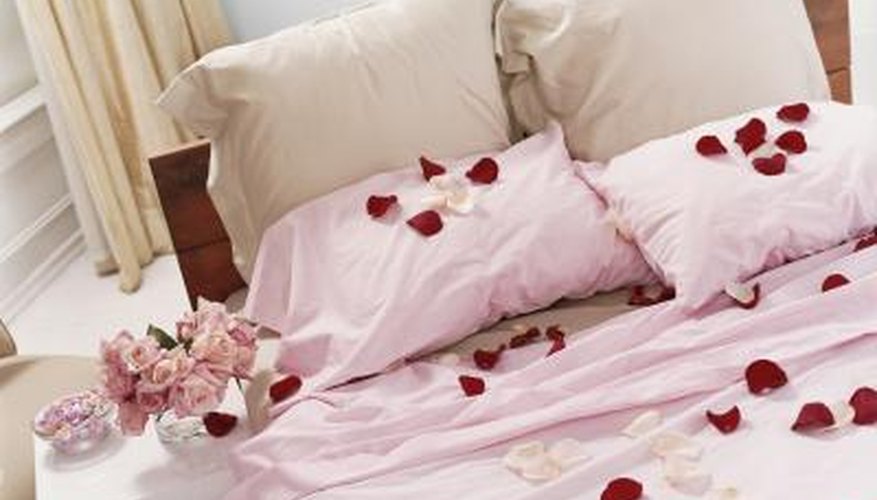 Step 6
Head to the hotel before your partner to set up the scene. Have her meet you there or pick her up. Sprinkle rose petals on the bed, have roses lying throughout, set out candles in safe places away from flammable fabrics and items and set up a dining area. Throw on your sexy attire and press "Play." You and your partner can enjoy your romantic paradise for the whole night.
Things You Will Need

Scented candles
Roses, rose petals
Sexy attire (for both)
Music, music player
Take-out dinner
View Singles Near You