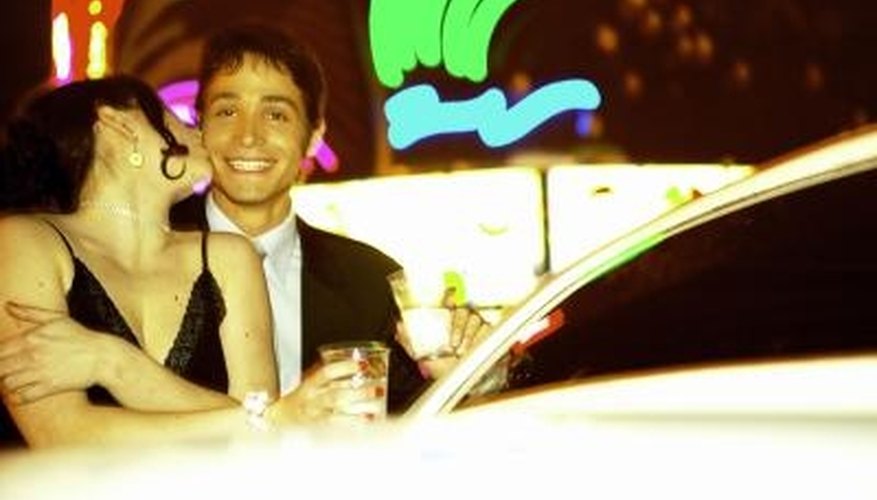 Go Stargazing
Spread a blanket out under the stars and bring along your guy's favorite bottle of wine. You can relax together as you stare at the stars. Enjoy some decadent treats like chocolate or strawberries as the two of you cuddle up together for stargazing fun. If you bring along a portable music player, you can also enjoy some starlight dance time with your guy. Even without the music, you can still slow dance together.
Massage Time
Ask your guy to meet you at your house after sunset. When he arrives, have candles lit and soft, romantic music playing. Get your guy to lay down so that you can give him a massage. Use pine or eucalyptus scented oils and lotions as you slowly work the stress from his back and shoulders. You don't have to be a professional masseuse for your guy to enjoy this special time.
Cozy Dinner For Two
Set the scene at your place for a romantic dinner. Dim the lights. Bring out the candles. Play soft music. Prepare your guy's favorite meal and dessert. The two of you can break open your favorite champagne and toast to your romance. After the meal, slow dance to your favorite song. You can sprinkle rose petals along the floor to create more romantic effect for your night.
A Midnight Beach Date
On a warm night, arrange a rendezvous with your guy at the beach. Bring along a soft blanket and a bottle of wine. The two of you can cuddle close on the beach as you listen to the roar of the waves. At midnight, you can walk along the beach together or take time to kiss under the stars. When you go back home after your beach trip, the two of you can enjoy a bubble bath together as you wash away the sand.
View Singles Near You