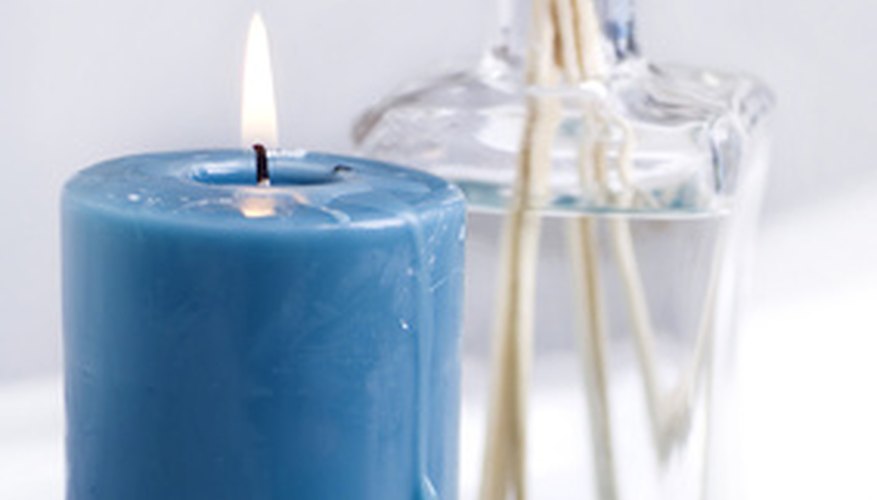 Bathtub Party
With a few simple supplies, you and your partner can enjoy a romantic night in the tub together. Spark his interest with a romantic invitation, like a heart-shaped sponge with a suggestive note, and he'll be anticipating the romance all day long. When the time comes, fill the tub with hot water, but be careful not to overfill--remember that you'll have two people soaking at once. Throw in some aromatic bath salts and rose petals, light some candles and dim the lights. Keep a few glasses of wine within reach to keep the mood warm and welcoming. Some light jazz sets the mood and drowns out the splashing of water as you and your partner soak, relax and scrub each other down with a massaging loofah.
Dinner and a Movie
Give this classic date a spin by staying in. Surprise your partner with a dinner date in the privacy of your home. Set the mood by decorating the table with flower petals, burning candles and a simple centrepiece that won't distract from your No. 1 focus: each other. Prepare an elaborate meal from scratch, and if you really want to impress, plan something with significance to your relationship. For example, prepare your own version of what you two ate on your first date or at your wedding. When dinner is over, pop in one of your favourite romantic movies and snuggle up on the couch.
After-Hours Picnic
A picnic in the park isn't always a possibility, especially after sundown, so throw your own romantic picnic in the comfort of your living room. Pull out all the stops, too, as only an authentic picnic will do. Lay out a blanket in front of the fire where you and your partner can sit and unpack the picnic basket. Stock it with simple snacks, sandwiches and a Thermos of hot tea for a minimalistic evening. You can even evoke a natural feeling by creating a "sounds of nature" play list, complete with chirping birds and crickets.
View Singles Near You