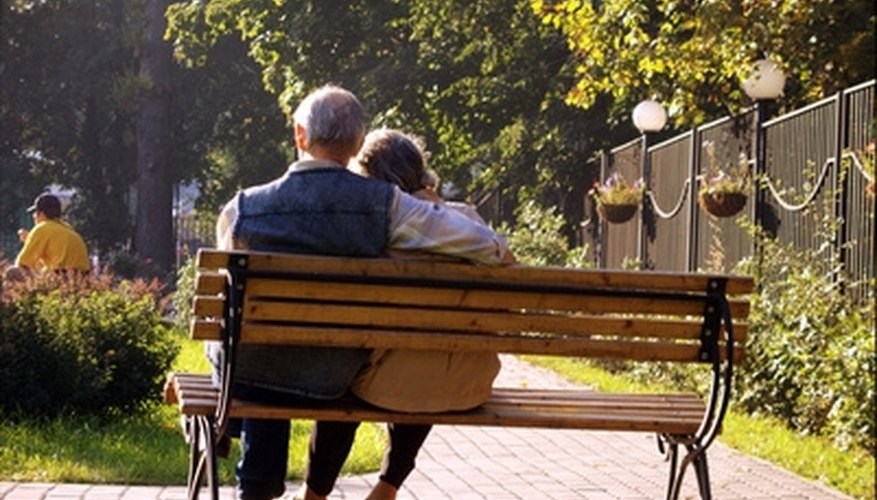 Hot Air Balloon Ride
One outdoor activity is a hot air balloon ride. If you and your date are not afraid of heights, this activity can provide a romantic atmosphere. As a couple, you may float across countrysides and lakes. When attending a country fair, find out about balloon rides, or you can plan your own event.
Candlelight Beach Dinner
Invite your date to a candlelight beach dinner. Depending on your city's weather, you can enjoy this activity from late spring to early fall. This romantic outdoor date allows you to cuddle with your partner and talk. Pack a light dinner, such as sandwiches. For dessert, include strawberries or raspberries dipped in chocolate.
Drive-In Movie for Two
Visit a drive-in movie for a romantic date. If you cannot find a drive-in theater, create one. Drive your car to a park and use your laptop or portable disk video player. You can control the sound quality and temperature. Bring a blanket and snacks during your movie, such as popcorn.
Pumpkin Picking
When you go pumpkin picking, take your date through corn mazes or enjoy a hayride. The hayride allows you to cuddle and look at the scenery. This outdoor activity is low-cost and does not require planning. Pumpkin picking works well for first-time daters or long-term couples. Make sure you wear comfortable clothes.
Outdoor Restaurant
Plan your date around food, unless you or your date are on a diet. When deciding on a romantic date, choose an outdoor restaurant. You can watch people, listen to music playing or experience nature. Some outdoor restaurants have more customers than others, so make reservations.
Resources
View Singles Near You