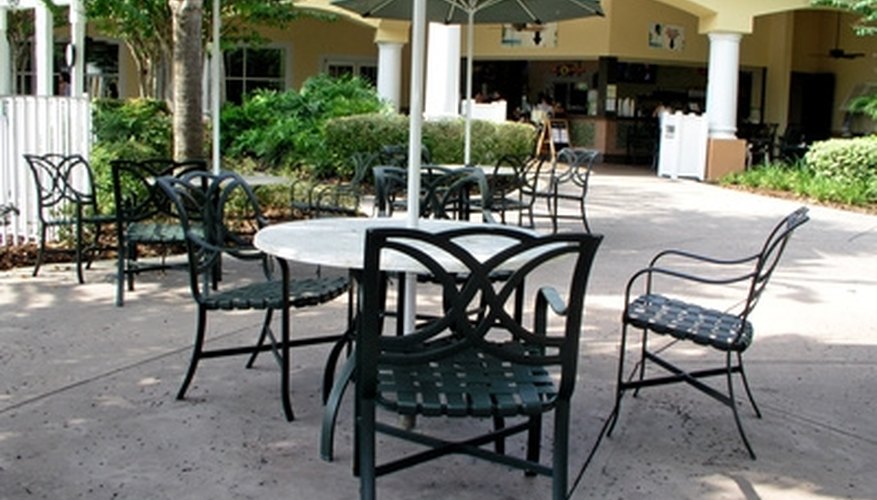 Kalachandji's
In business for more than 27 years, Kalachandigi's is an Indian vegetarian restaurant that has a unique, courtyard-style patio. It offers an international buffet that changes daily, but always includes soup, rice, steamed vegetables and various Indian staples. With ornate chairs and tables dressed with tablecloths, the courtyard features plants, flower beds and trees. At night, it's lit with white lights that adorn the trees, tealight candles and dimly lit lanterns, creating the perfect atmosphere for a romantic dinner.
Ziziki's at Travis Walk
A moderately priced Greek and Italian restaurant, Ziziki's at Travis Walk has a sidewalk patio and courtyard patio with European decor. Menu items include leg of lamb, Grecian chicken, rack of lamb and more. With unique architectural features such as numerous arched patio doorways, clay tile roof, lush green plants and water fountains, Ziziki's has a great ambiance for a romantic dinner. It's also the recipient of the AOL Cityguide City's BEST Award for outdoor dining.
Dakota's
For a fine dining romantic patio experience, visit Dakota's, which features patio dining tables adorned with white tablecloths and crisp white napkins. Serving American cuisine, Dakota's offers grouper, lobster, filet mignon, porterhouse steaks and much more. Enjoy your meal in an enclosed patio that's located below street level. A five-tier water fountain provides a soothing backdrop. After dark, the fountain is lit with white lights and candles are placed on each table to create a romantic environment.
The Fish
The Fish, formerly known as Blowfish, serves Asian cuisine and has a sushi bar that includes beef tataki, Japanese crudo, sushi sampler and much more. The outdoor patio that wraps around the corner of the eatery is a romantic place to have dinner if you also like to people-watch. Since The Fish is located across the street from a park and surrounded by apartments, condos and other eateries, you'll see some foot traffic during your dinner.
View Singles Near You