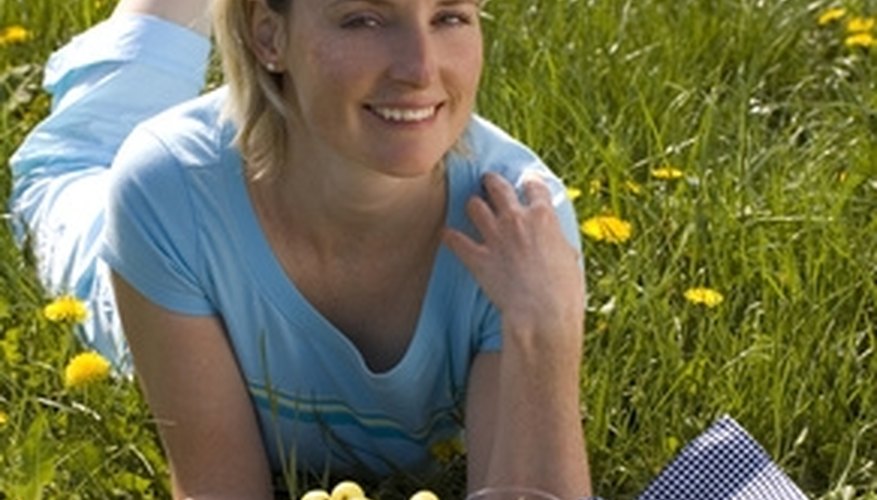 Getting to Know You
Each person writes a list of 20 items consisting of 10 truthful facts and 10 fanciful facts about themselves. Each trades this list with their partner, who tries to determine which facts are true and which are not. The winner is determined by the person who gets the most items right, and is treated to a massage or foot rub from their partner.
Blindfolded Taste Test
One person is made comfortable and then blindfolded, while the other person removes culinary treats from the picnic basket. The blindfolded person is hand-fed treats by their partner, and is encouraged to fully describe and define the tastes and textures that he or she is experiencing.
The Dice Game
Bring a pair of dice to the picnic, and comprise a list of 12 romantic actions. Such actions could include a foot rub, a back massage or a kiss; one partner could feed the other a chocolate-covered strawberry or a sip of wine. Each partner takes turns rolling the dice, then carrying out the action corresponding to the resulting number.
Romantic Scavenger Hunt
Each person comprises a list of five scavenger items, and exchanges it with their partner. Such items could include a flower, a perfect fall leaf, or personal mementos that were hidden previously. The person who finds all of these items first is treated to his or her heart's desire by their partner.
References
Resources
View Singles Near You