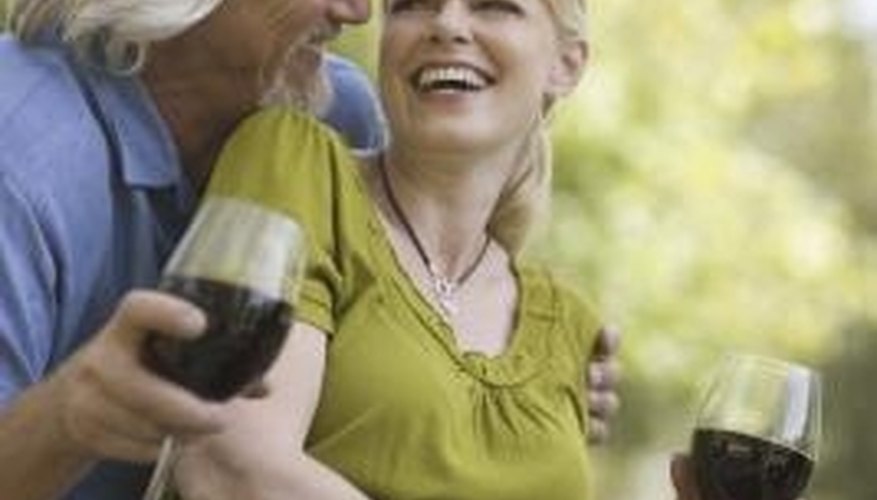 Setting
Your romantic date should be somewhere you are familiar with. Choosing a park or beach at random isn't a good idea because there are too many variables. One of the best things about a romantic date is that you can be intimate and alone while still being in public; if the area you choose is crowded, messy or otherwise subpar, neither of you will feel as comfortable.
Time
Sunrise and sunset are both excellent times to go on a romantic picnic. If you are going on a picnic for lunch, you should make it a late lunch -- the middle of the day can be hot and uncomfortable. Evening is also excellent because you can make it a drinks-and-snacks date where you watch the stars. Bring a blanket, though, because it can get cold.
Snack Food
It is kind of difficult to take entire meals on a romantic picnic because meals require knives, forks, napkins and a variety of other tools. Simplicity is the key for romantic picnics, so you should make your food simple. Crackers, lunchmeat, bread and dip are all excellent because they are finger foods -- it's easy to bring a lot of different varieties and also easy to eat them. This will make your romantic picnic less of a hassle and therefore more romantic.
Evening Snack
A picnic doesn't necessarily have to be an entire meal. You can also make your picnic a light snack. Bring a bottle of wine or two and some fruit and cheese. Slice the fruit and cheese before you leave. Then you can spend the entire evening sitting on a blanket with your snacks and wine. This is easier than a full meal because it doesn't require as many ingredients.
References
View Singles Near You