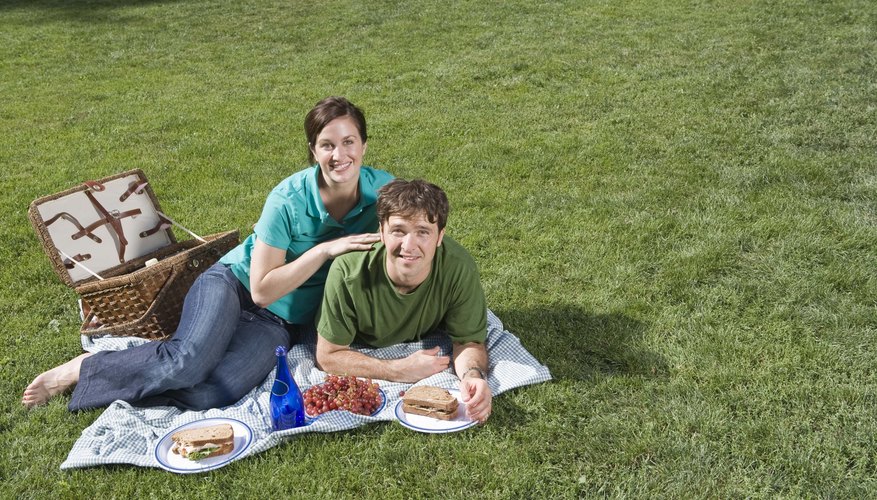 Park Place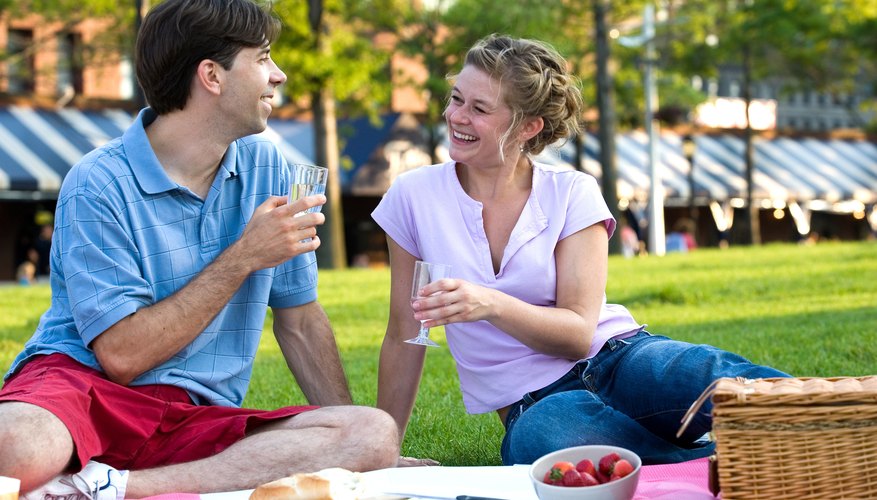 Go with a classic. Everyone loves a picnic in the park. Roll up a blanket, load up a cooler, pack a picnic basket with some favorite foods, and head to your favorite recreational area. Don't forget the water and a hand towels to wash up afterwards. This is a casual, public date instead of a private get-together, but enjoyable and romantic nonetheless. Find a spot in the shade, or stretch out in the sun and work on your tans while eating. Lounge barefoot on your blanket, or toss a frisbee back and forth. Engage in people watching and play I Spy or Celebrity Look-Alike.
Dining Out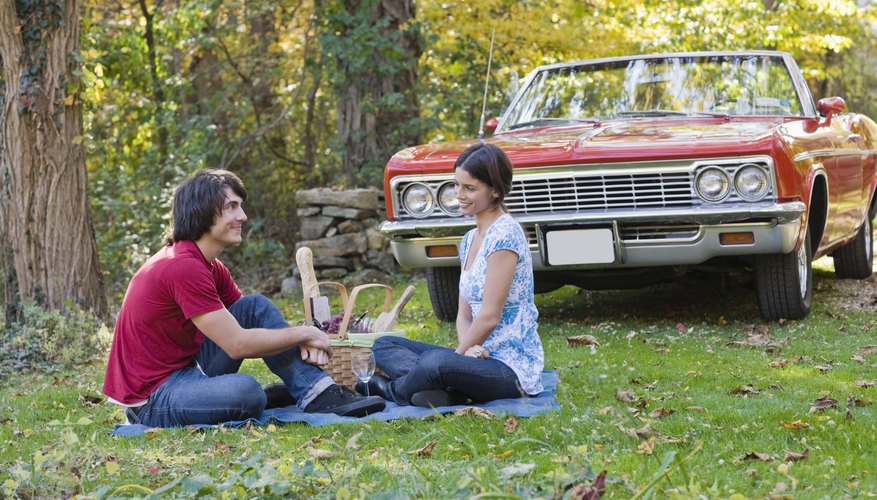 If you want more solitude, head for a secluded spot that you two find romantic. Listen to the weather report to be sure rain isn't forecasted that day, then plan your picnic. Let your location help you come up with your meal. For a picnic on the beach, pack shrimp pasta salad and lobster rolls. For a mountain trail, go with fresh-baked breads and artisanal cheeses. For an urban rooftop picnic under the stars, pick up a delicious to-go meal from a favorite restaurant.
Home Made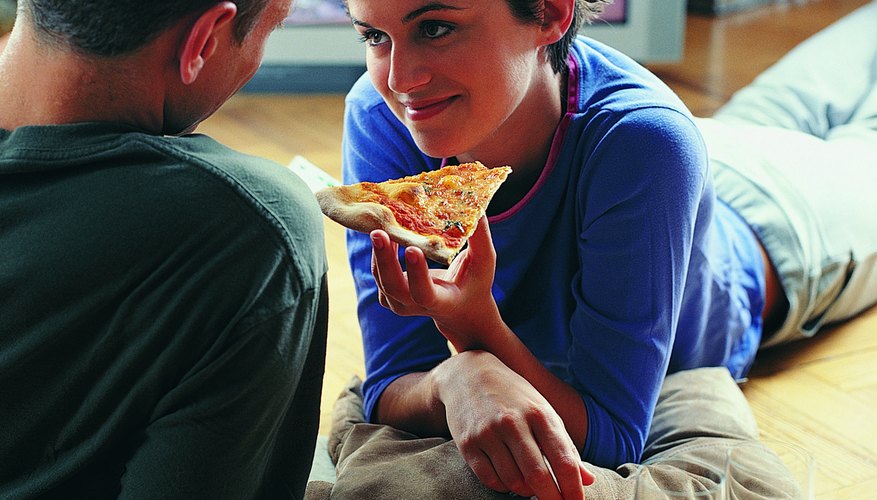 Have a picnic right in your house or apartment. This is a good idea if the weather's bad, if neither of you is very outdoorsy, or if you just want an out-of-the-ordinary idea for dinner. Clear a space by temporarily relocating the dining room table and chairs/coffee table to another room and vacuum or sweep the area. Put on a CD with sounds of nature such as chirping birds and splashing water, spread a blanket on the floor and set a vase of wildflowers on the blanket next to a picnic basket packed with lemonade, favorite sandwiches and some potato salad or potato chips.
Sweet Eats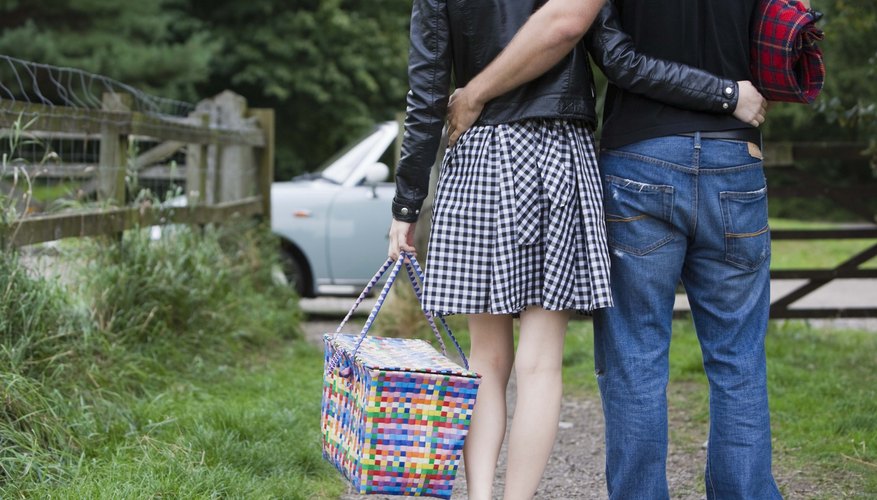 A fun idea, wherever you choose to dine, is a desserts-only picnic. This is another idea that lends itself well to a theme. Have a fruit picnic: strawberry pie, banana fritters and blueberry turnovers. Have a cake picnic: carrot cake cupcakes, red velvet cupcakes and limoncello cupcakes. Have a chocolate picnic: brownies, chocolate tarts and double fudge cookies. Have a French picnic: crème brûlée, chocolate éclairs and strawberry crepes.
View Singles Near You