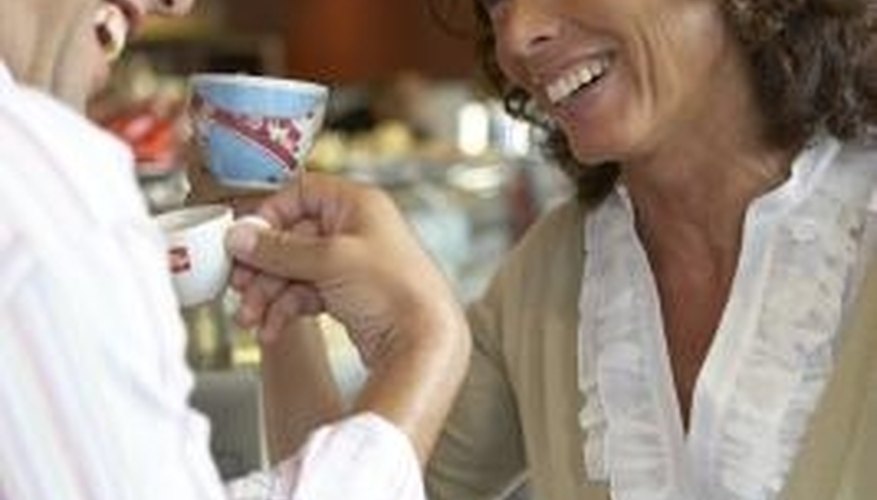 CeciCela Patisserie
In the heart of Nolita sits CeciCela (55 Spring Street). With a narrow entrance where you can drool over their vast assortment of pastries behind the display counter, this French bakery serves good coffee as well and has a small seating area in the back. Enjoy a buttery, flaky croissant or some chocolate-covered strawberries with your coffee in this intimate and cozy setting.
Housing Works Bookstore Cafe
Tucked away between Prince and Jersey Streets in SoHo, and easy to miss if you don't know it's there, the Housing Works Bookstore Cafe (126 Crosby Street) is the perfect coffee spot for romantic bibliophiles. Walk in to the bookstore, and after checking your bag at the front, check out the low-priced used books for sale and work your way to the back where you can purchase some coffee. Amp up the romance by grabbing some Shakespeare or a book of poetry and read to your date as he sips some mochachino.
Ninth Street Espresso
Located in New York City's once notorious and now hip Alphabet City, in the East Village, is Ninth Street Espresso (700 East 9th Street), arguably the best place to get well-made espresso in all of Manhattan, whether you are there on a romantic date or are simply a coffee aficionado. The smell of freshly brewed coffee permeating through the entire space alone will make you and your date feel as if you're the only ones in the shop.
Abraco
Between 1st and 2nd avenues in the East Village is Abraco (86 E 7th Street), another ideal romantic spot for coffee, and brunch on a lazy Sunday morning. It's small and cozy, but it's also popular, so sometimes there is a line all the way out the door. Still, the brioche and olive oil cake alone make it worth the wait, and you'll surely impress your date.
View Singles Near You