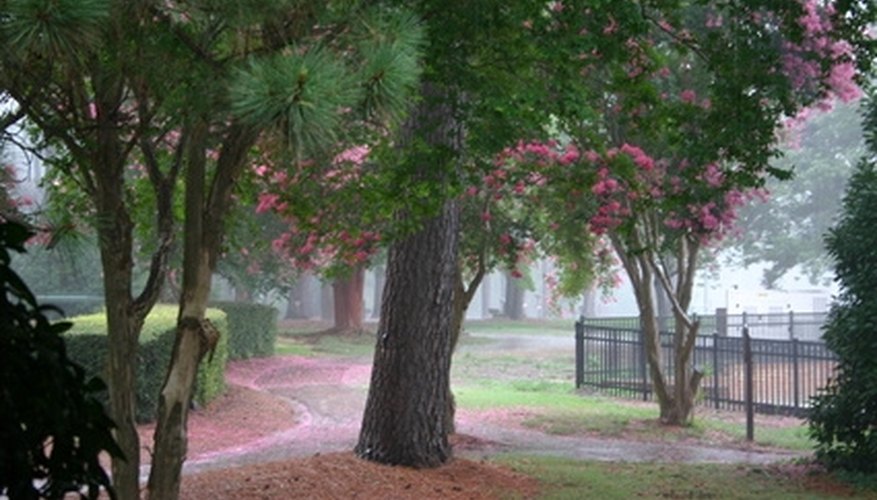 Dating in the Rain
Create a romantic day for the film buff with a quick "Singing in the Rain" date. For this, pick up dinner for your sweetheart and two umbrellas and yellow raincoats. Hide the umbrellas and raincoats near the front door. Watch the movie together, enjoy dinner and then surprise your lover with a quick song and dance in the rain outside. For bonus points, watch the movie beforehand and use parts from the movie for food, wine and setting choices, or sing along with songs such as "Beautiful Girl" or "You Were Meant for Me."
Game Night
A game night allows you to add some excitement to a dreary rainy day. Put together some of your date's favorite games and spend the time getting to know each other. If you are old enough to drink, include wine with dinner to get a little of the competitive blood flowing. Allow your partner to compete as much as she wants and delight in her nature -- but be warned, if both of you get competitive, things could get ugly. Near the end of the date, include games that allow you to get close and don't require too much time thinking. For example, Hungry Hungry Hippos might allow for more flirting and craziness than a full three-hour game of Risk. Although your partner may love video games, try to include games where you can look at each other's eyes instead of at a screen.
Photo Shoot
Rain, camera, action. The website It Might Be Love suggests creating a mini photo shoot for the two of you on a rainy day. Start by going around the house and picking out fun items to take pictures with. Then let your date dress you up, and vice versa, to create inspired pictures. At the end of the photo shoot, go out in the rain and take pictures of the two of you getting wet and acting silly to remind you of all you can do on a rainy date.
References
View Singles Near You