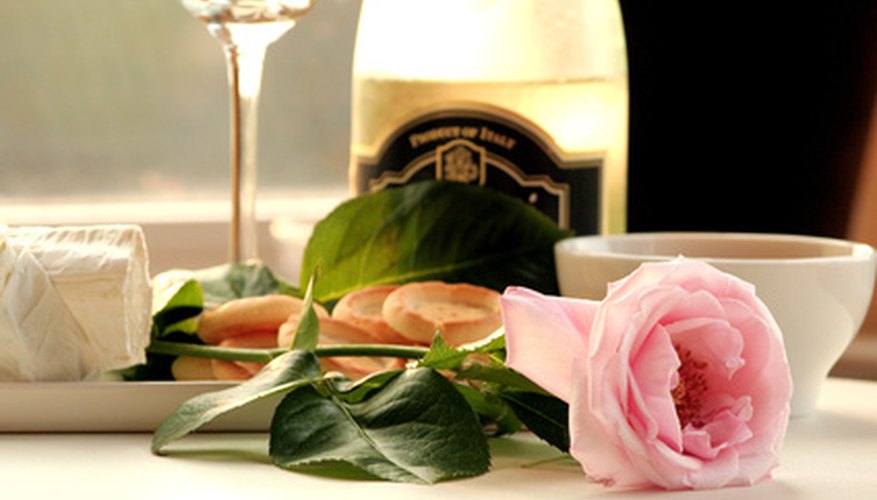 Mercy Wine Bar
At the Mercy Wine Bar, customers can enjoy a glass of wine on their way to a show, a full meal with the perfect bottle, a celebratory glass of champagne, or a nightcap with dessert. Mercy offers 100 wines by the glass and 50 by the bottle, with a selection that covers 10 countries.
The menu includes cheeses, salads, pastas, seafood, filets and desserts. The decor is described as \"Tuscan village with a touch of South Beach\" and features couches and cozy chairs along with tables.
Mercy Wine Bar 5100 Belt Line Rd., Suite 544 Dallas, TX 75254 (972) 702-9463? mercywinebar.com
Sambuca
Located in Dallas' artsy warehouse district, Sambuca offers fine dining with live music in a variety of styles, including sultry singers, jazz and R&B. The outdoor lounge also offers a view of the band and a courtyard to stroll in after your meal.
In addition to a large selection of wines and beverages, the menu also includes bisques and soups, pizzas, pasta, seafood, chops and steaks, as well as streusels, cakes and bread puddings for dessert.
Sambuca 2120 McKinney Ave. Dallas, TX 75201 (214) 744-0820 sambucarestaurant.com
Aurora
With a European-inspired bar, suede walls and exotic wood, Aurora's romantic ambiance is ideal for a couple's night out. The menu, described as \"French-influenced New American cuisine,\" includes caviar, crab, lobster, foie gras, beef, duck and lamb dishes. Aurora also offers a selection of parfaits and ice creams for dessert, and the wine menu includes dozens of whites and reds. For an extra-special evening, Aurora's meeting planners can help customize your evening.
Aurora 4216 Oak Lawn Ave. Dallas, TX 75219 (214) 528-9400? auroradallas.com
References
View Singles Near You