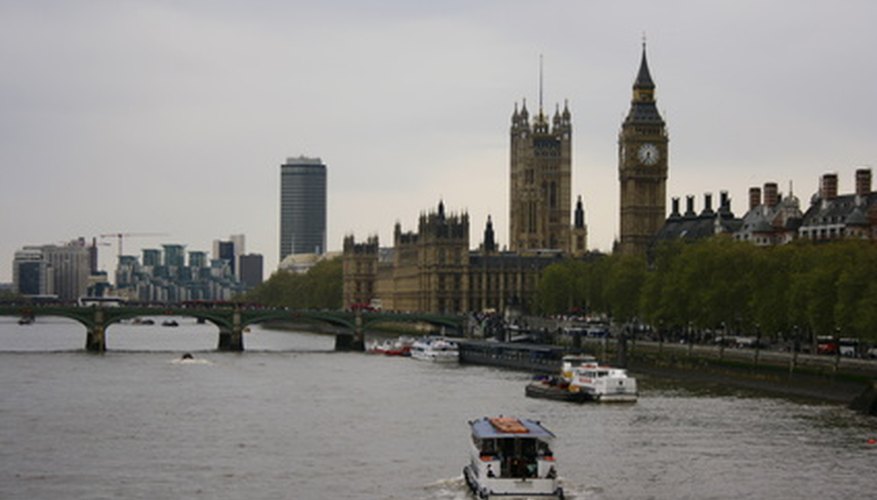 Andrew Edmunds
Critics and diners alike have gone gaga over this quaint, French-style bistro in the Soho district of London. If you find flickering candles, fresh flowers, close quarters and wood chairs to be romantic, this is your type of place.
While the ambience is French, the menu is very British, featuring such fare as black pudding and wild sea trout. The wine list is also said to be one of the most thorough and impressive in town. Plus, prices here are actually fairly reasonable (for London, that is).
Andrew Edmunds 46 Lexington St. London W1F 9 United Kingdom +020-7437-5708 fodors.com/world/europe/england/london/review-45922.html
Bleeding Heart
Voted by The London Times as one of the most romantic restaurants in London, Bleeding Heart features French-style cuisine (guinea fowl, suckling pig, foie gras) in a homey, romantic style, complete with fireplaces, antique mirrors and fresh flowers. The cobbled courtyard leading to the restaurant is worth the trip on its own.
Bleeding Heart Bleeding Heart Yard, off Greville Street London EC1N 8SJ United Kingdom +020-7242-2056 bleedingheart.co.uk
Clos Maggiore
The piece de resistance of this sophisticated French restaurant is the indoor courtyard, said to be one of the most romantic places to dine in the entire city. Featuring intimate, twinkling lights and an open fireplace, the courtyard is designed to invoke the stylish country inns of Provence and Tuscany.
The menu can get a bit pricey, as the tasting menus can run around 24.9 Kilogram (as of spring 2010). A better choice might be the prix fixe menu where 9.07 Kilogram gets you a three-course meal. In London, this is a bargain for a romantic dining experience.
Clos Maggiore 33 King St. Covent Garden London WC2E 8JD United Kingdom +020-7379-9696 closmaggiore.com
Galvin at Windows
Situated on the 28th floor of the London Hilton, Galvin at Windows features fine French haute cuisine with a remarkable view of the city. Be sure to request a window table.
While the eclectic prix fixe menus can be a bit on the pricey side (around 29.5 Kilogram for a meal that includes venison, pigeon and foie gras), both the food and atmosphere seem to be perfect for that once or twice a year special romantic night out.
Galvin at Windows 22 Park Lane London W1K 1BE United Kingdom +020-7208-4021 galvinatwindows.com
Maggie Jones's
This Kensington restaurant is known for serving such old-fashioned British staples as homemade pate, stews, pies and roasts in a romantic country-chic setting. It is suggested that diners visit the restaurant after sunset, as candlelight adds warmth and romance to the rustic wood interior.
Maggie Jones's 6 Old Court Place London W8 4PL United Kingdom +020-7937-6462 english-restaurants.com/english/areas/restaurant.asp?classID=31
The Ritz Restaurant
If you have romance in your blood and over 68 Kilogram burning a hole in your pocket, The Ritz Restaurant, just up the road from Piccadilly Circle, is a great destination for you and your date.
This is regal dining at its best: prix fixe French- and British-inspired menus, a long, detailed wine list, frescoed ceilings, chandeliers, candlelight and, of course, waiters donning tuxes and tails.
The Ritz Restaurant 150 Piccadilly London W1J 9BR United Kingdom +020-7493-8181 theritzlondon.com/restaurant/index.asp
View Singles Near You