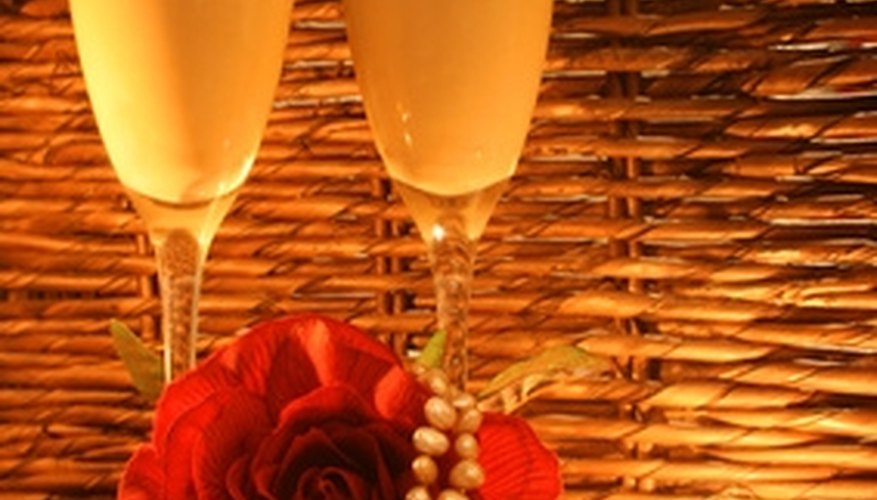 Chez Suzette
Chez Suzette serves French and Italian cuisine for lunch and dinner Tuesday through Friday and dinner only Saturday through Monday. Chez Suzette is in Lubbock's Quarter Square Shopping Center and features black and red checkerboard floors, lattice and dim lighting. The menu includes starters such as escargot and carpaccio; main courses such as coq au vin, veal medallions served topped with blue cheese and garlic sauce and served with zucchini pancakes and desserts such as crème brulee, crepes and pastries. Diners can also take advantage of lighter dishes such as pastas and vegetarian meals. Chez Suzette also features an extensive wine list.
Chez Suzette 4423 50th St. Lubbock, TX 79414 806-795-6796
Stella's Restaurant and Deli
Featuring a casual and intimate atmosphere, Stella's Restaurant and Deli serves authentic Italian cuisine. The restaurant features a large mural of New York, a deli area that closely resembles a food court and a relaxed dining atmosphere. Stella's Restaurant serves lunch and dinner seven days a week and features fresh seafood every Friday and Saturday as well as different seafood specials every week. Diners can also check out the live music entertainment on Tuesday, Thursday, Friday and Saturday evenings. Popular favorites include spaghetti, veal parmigiana and chicken marsala. Stella's Restaurant and Deli's menu also includes pizzas, calzones and deli sandwiches. The restaurant also serves desserts such as tiramisu and New York style cheesecake as well as after-dinner drinks such as Irish coffee and sambuca. Patrons can choose to dine in at the indoor dining room or on the restaurant's outdoor patio.
Stella's Restaurant and Deli 4646 50th St. Lubbock, TX 79414 806-785-9299 stellaslubbock.com
Lisa West's Double Nickel Steakhouse
Featuring steakhouse cuisine in a fine dining atmosphere, Double Nickel Steakhouse serves dinner Monday through Saturday. Diners can start their meal with appetizers such as pure blue lump crab cakes and bacon-wrapped scallops. Popular favorites among the main entrees include Australian baby back lamb. Double Nickel Steak House also serves desserts such as decadent chocolate cake with fudge icing, two scoops of ice cream and pecan bourbon sauce. The restaurant also features a wide array of wines and scotches. Patrons can also order their favorite dishes in take-out packages. Double Nickel Steakhouse's interior features a combination of red and black hues complemented by chandeliers.
Lisa West's Double Nickel Steakhouse 5405 Slide Road Lubbock, TX 79414 806-792-2587 doublenickelsteakhouse.com
View Singles Near You