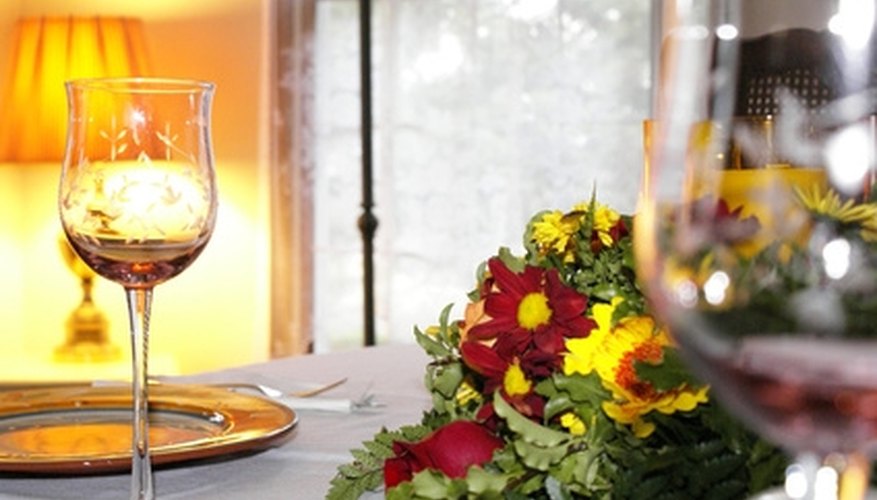 The House
This restaurant, to which New York Magazine readers give a 10 out of 10 rating, is a step back in time to Antebellum New York. A 1854 Gramercy Park townhouse is the setting, its sidewalk tables are surrounded by green shrubs. The quaint parlor, which serves as a casual dining room, is warmed by a real wood-burning fireplace. The second-story dinning room not only has skylights, but also portholes and a stunning crescent window. The menu offers dishes such as truffled mac and cheese and wild boar lasagna, NY strip loin sandwich on toasted flatbread, caramelized onions, and Moroccan lamb mini-burgers. Other menu highlights include oyster truffle duck confit, and the house rotisserie organic Amish chicken. Dinner for two will cost around $50 without wine, and $80 to $90 with it.
The House 121 East 17th St. New York, NY 10003
212-353-2121 thehousenyc.com
Terrace In The Sky
This is a roof-top restaurant atop Columbia University's main library, Butler Hall, is completely glass-enclosed, giving diners a wrap-around view of of the city. Customers describe the decor as Old World, enhanced by a harpist, a working fireplace, candles and a red rose on each table. Appetizers include late-summer heirloom tomatoes, roasted corn and sherry wine vinaigrette and ricotta cavatelli with rock shrimp, shell beans, ricotta salad and lobster veloute. Entrees includes roasted arctic char with celery root and apple puree, roasted rutabega, Swiss chard and curry oil, cararoli risotto with duck confit, and organic breast of chicken with bacon lardons. Dessert consists of creme brulee, fruit, sorbet and ice cream. A la carte dishes include braised lobster, veal tenderloin, scallops and duck.
Terrace in the Sky 400 West 119th St. New York, NY 10027 212-666-9490 terraceinthesky.com
Scalini Fedeli
Scalini Fedeli in Manhattan's Tribeca area has is gracefully upscale, and has soft yellow walls, arched ceilings, wood-framed stained glass windows, and plush carpeting. This Italian/French eatery, whose name means "Steps of Faith," provides large tables that are generously spaced, resulting in a pleasantly low noise level in the room. Copper pots brimming over with apples and oranges are sprinkled throughout the room, giving it a fruity-fresh aroma. This restaurant offers a three-course prix-fixe dinner. Expect expert saucing, skillfully homemade pasta, with Gallic frills like foie gras alongside Tuscan favorites lsuch as porcini mushrooms. The desserts include strawberries in sabayon and a light passion-fruit panna-cotta napoleon. The a la carte menu includes pork chops, monkfish wrapped in prosciutto, braised-pork-and-ricotta ravioli, and black truffle ravioli.
Scalini Fedeli 165 Duane St. Manhattan, NY 10013 212-528-0400 scalinifedeli.com
View Singles Near You