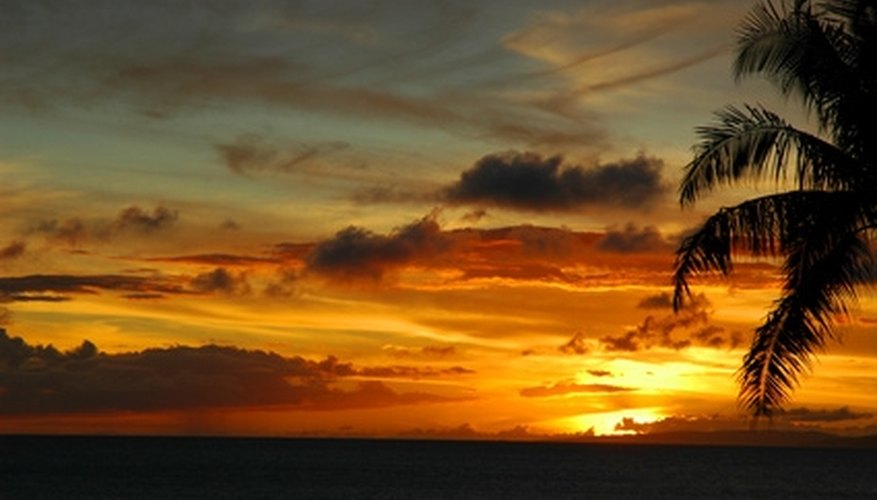 Ferraro's Bar e Ristorante
Ferraro's at the Four Seasons Resort in Maui is an upscale romantic beachside restaurant offering dining under the stars to the strains of an Italian instrumental ensemble on Mondays to Saturdays between 6:30 p.m. and 9:30 p.m. The dinner menu features dishes prepared in a wood burning oven, including appetizers like roasted bell pepper bruschetta and entrees such as neck clams with a confit of cherry tomatoes in pinot grigio sauce, roast sea bass, and braised veal shank with saffron risotto. Ferraro's is open every day, and drinks including a selection of Italian wines are served from 11 a.m. to 9 p.m. Casual lunches, where guests may dress in suitably covering beachwear, are served between 11:30 a.m. and 5:30 p.m. A lighter menu of appetizers is available from 4 p.m. to 9 p.m. and dinner service is from 6 p.m. to 9 pm. The dress code for dinner is resort attire and reservations are recommended.
Capische
Capische at the Hotel Wailea is a small and intimate restaurant located high above Wailea, offering romantic sunset views of Maui's south shoreline and the surrounding islands. Guests can relax in the martini lounge to the sounds of live piano music and a jazz trio on Friday to Sunday evenings between 7 p.m. and 10 p.m. Couples may dine at private tables on the terrace or under the stars in the landscaped garden area and choose dishes from an Italian and French inspired menu. Entrees include choices like apple-smoked, bacon-wrapped quail; mushroom truffle risotto; and shrimp carbonara with caramelized onions. Capische opens for dinner every evening of the week from 6 p.m. until closing time.
Gerard's
Gerard's at The Plantation Inn is an inexpensive French gourmet restaurant offering romantic dining locations on the veranda or at secluded garden patio tables. Menu choices include dishes like seared foie gras medallions, snapper dumplings in sorrel sauce, Pacific bouillabaisse and confit of duck. Be sure to leave room for desserts like strawberry Romanoff, mousse au chocolat en profiteroles and Gerard's homemade sorbets. Gerard's is open daily for dinner from 6 p.m. and reservations are recommended. As of 2010, couples staying at The Plantation Inn receive nightly $50 dinner certificates for Gerard's Restaurant.
View Singles Near You