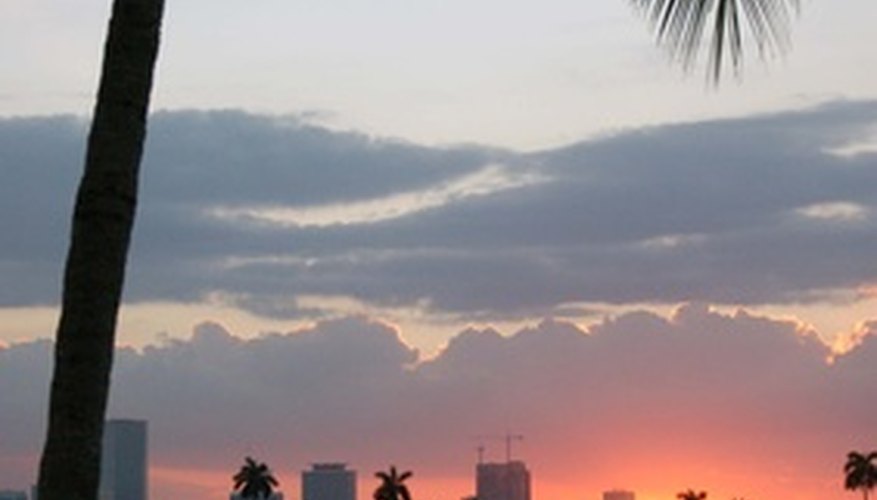 A Fished Called Avalon
The Zagat Guide has called A Fished Called Avalon one of the finest dining choices in Miami and that is an accolade that the restaurant takes pride in. The focus is on fresh seafood such as lobster, fish and shrimp dishes at A Fished Called Avalon, but you can choose from other meal options also. Test your taste buds with plates of guava braised beef or beef carpaccio.
In regard to a romantic atmosphere, you cannot get much nicer than this in South Beach. Long views of the sea are combined with high-end stemware, premium flatware and crisp linens all set in a trendy modern space. Dress sharp for dining here and make sure to call ahead for reservations.
A Fish Called Avalon 700 Ocean Drive Miami, FL 33139 (305) 532-1727 afishcalledavalon.com
Michy's
Michy's has a spot on Gourmet Magazine's list of the top restaurants in the U.S. and based on the fact that reservations are generally required well ahead of your visit, people seem to agree. Celebrity chef, Michelle Bernstein brings Michy's to life with meals such as such as mango curry yellow snapper and her special-recipe churasco steak. Share an order or red velvet cupcakes that have been featured on the Food Network to truly grasp the romantic feel of this popular restaurant. Michy's offers bright colors, an experienced staff and a unique trendy vibe to every patron that sets foot in its doors.
Michy's 6927 Biscayne Blvd. Miami, FL 33138 (305) 759-2001 chefmichellebernstein.com
Sardinia Ristorante
Sardinia Ristorante is a Mediterranean-inspired bistro that offers a friendly staff, dim mood lighting, thick painted concrete floors and premium dark wood furnishings. A sommelier is on the staff and can be at your table in an instant to help you find the proper wine from a long list to complement your meal. Popular dishes include Spinach ravioli with goat milk cheese, grilled octopus, sea bass in a salted crust, and roasted baby suckling.
The Miami New Times named Sardinia Ristorante 2008's Best Restaurant in South Beach. Reservations are recommended and private dining areas are available for your convenience.
Sardinia Ristorante 1801 Purdy Ave. Miami Beach, FL 33139 (305) 531-2228 sardinia-ristorante.com
References
Resources
View Singles Near You