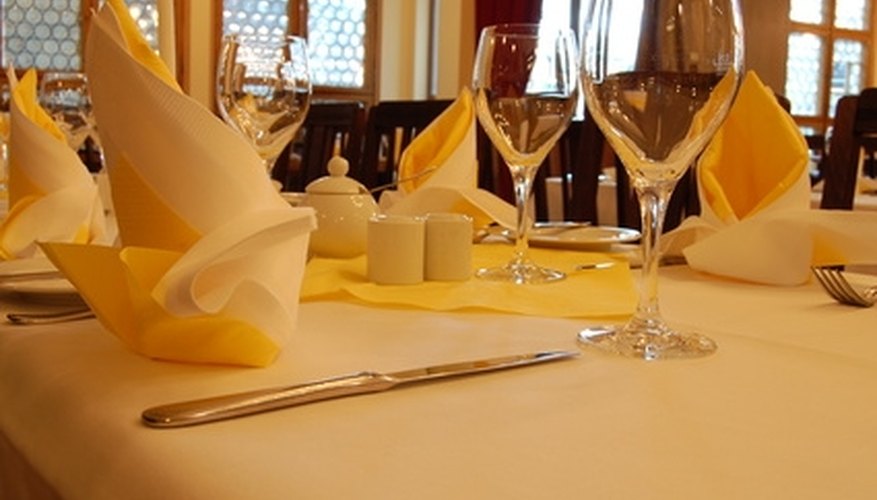 Gaetano's
Gaetano's is an Italian restaurant situated on Main Street. Founded in 1995, the restaurant has a full bar and dining room with a menu featuring Italian classics such as chicken parmigiana, fettucini alfredo and margherita pizza.
Gaetano's
271 Maine Street
Stoneham, MA 02180
781-279-0100
gaetanosfood.com
Felicia's
Felicia's is another Italian option located on Main Street. The restaurant's offers "special creations" for dinner such as fettucine alfredo with shrimp and gnocchi in a basil plum tomato sauce. The restaurant's website boasts the appearance of entertainment celebrities, sports figures and politicians.
Felicia's of the North End
423 Main Street
Stoneham, MA 02180
781-438-9399
feliciasofthenorthend.com
Rang Indian Bistro
Situated across from the Stoneham Theater, Rang offers Indian specialties from northern and southern India, according to the restaurant's website. The restaurant also offers vegetarian and gluten-free dishes for customers with special needs. The restaurant describes its decor as "romantic, cozy, relaxing and trendy."
Rang Indian Bistro
6 Central Square
Stoneham, MA 02180
781-438-8200
rangindianbistro.com
Angelo's Ristorante
Angelo's doubles as a pizzeria and a dine-in restaurant with classic Italian entrees ranging from veal dishes to seafood pasta. The restaurant also has special wine dinner events listed on its website, offering customers a chance to taste wines from around the world while enjoying their meal. This is perfect for anniversaries, first dates or other romantic evenings.
Angelo's Ristorante
239 Main Street
Stoneham, MA 02180
781-279-9035
angeloristorante.com
Kyotoya
For those looking for something a little different, Kyotoya is a Japanese restaurant founded in 2005 that specializes in sushi. The restaurant also features teriyaki and noodle dishes served with meat or vegetables. Web site WickedLocal notes that the restaurant is small, but is "tastefully decorated in an Asian motif" and has a casual ambiance.
Kyotoya Japanese Cuisine
58 Montvale Avenue
Stoneham, MA 02180
781-438-9688
kyotoyasushi.com
Resources
View Singles Near You