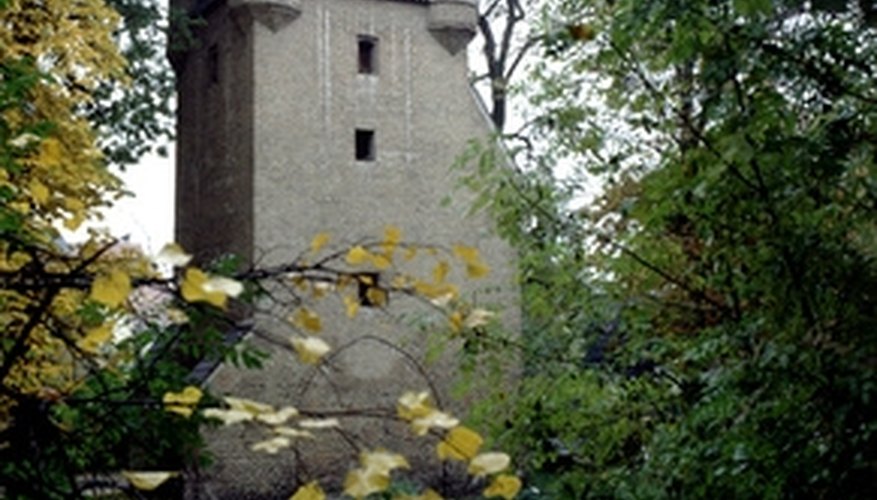 ExperiencePlus! Romantic Road Tour
Experience traveling on the Romantic Road in Germany by riding a 24- to 27-speed bicycle on a 10-day tour. The total mileage of the tour is 425 to 450 on a course that includes rolling hills and the option to bike additional miles. Evenings are spent relaxing at reserved hotel accommodations, with the price of the tour including one wine tasting, one beer tasting, a guided visit with the nightwatchman of Dinkelsbuehl and a guided visit of Neuschwanstein Castle. This tour leads bikers through Bad Mergentheim, Augsburg, the castles of Neuschwanstein and Hohenschwangau, Wurzburg, Rothenburg on the Tauber, Dinkelsbuhl and Landsberg.
ExperiencePlus! Bicycle Tours
210 E. Oak St,
Fort Collins, CO 80524
970-493-0377
experienceplus.com
A La Carte Germany Tours
Enjoy the Romantic Road with one of A La Carte Germany Tours' luxury escorted travel packages. Its tour lasts 15 days, and starts in Frankfurt and ends in Munich. Tours must be booked between three to 12 months in advance, and prices include the driver-guide, transport, entrance fees, taxes, tolls, continental breakfasts, light lunches, dinners at either fine or best available restaurants, and accommodations. The itinerary includes Frankfurt, Koln, the Moselle valley, Trier, the Rhine Valley, Mainz, Bergstrasse, Heidelberg, Bad Wimpfen, Schwabisch Hall, Rothenburg, Donauworth, Augsburg, Landsberg, Neuschwanstenin, Fussen, Garmisch-Partenkirchen, Herrenchiemsee and Munich.
A La Carte Germany Tours
207 Allee des Roses
83150 Bandol, France
206-202-4711
a-la-carte-germany-tours.com
Germany Travel Tours
Take a fully escorted first-class coach tour on the Romantic Road through Germany for six nights. Accommodations include daily breakfast, farewell dinner, excursions and city tours, taxes, service charges and baggage handling. The itinerary includes a departure from Frankfurt to Wuerwburg, Rothenburg, Augsburg, Fuessen, Neuschwanstein, Linderhof, Oberammergau, Ettal, Fuessen, Garmisch-Partenkirchen, Munich, Lindau, Lake Konstanz and the town of Konstanz, Freiburg, the Black Forest, Heidelberg and Ruedesheim.
Germany Travel Tour
800-268-4155
germanytraveltours.com
View Singles Near You