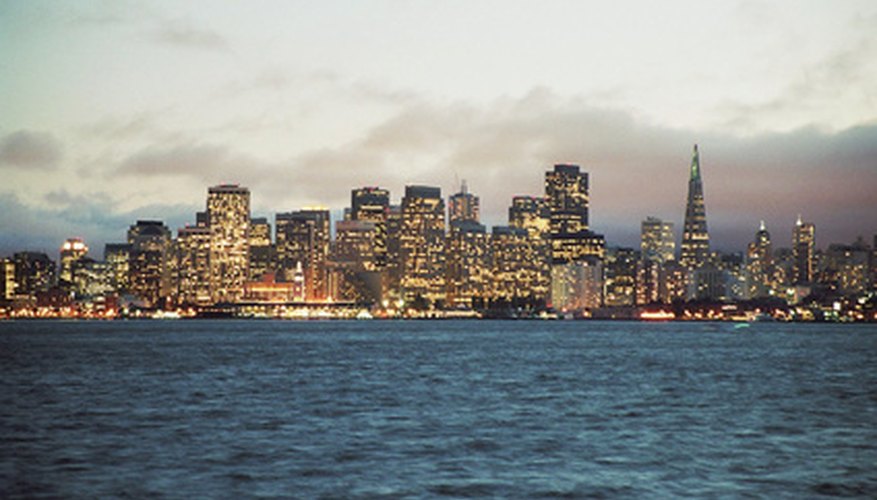 San Francisco, the most popular travel destination in the Bay Area, is well-known for its cultural and ethnic diversity and interesting landmarks. A buzzing metropolis, it features its own distinct culture and is home to recreation sites like Golden Gate Park, Lincoln Park, Twin Peaks and nearby beaches along the Pacific Coast. Travelers can go on harbor tours or biking and hiking excursions, then cap off their day with a romantic dinner in the city.
Fleur de Lys
Fleur de Lys is considered one of the most romantic restaurants in San Francisco. It is charming, surprising and passionate all at the same time. The interior features luscious fabrics draped from the walls and ceiling, and the staff provides efficient and reliable service. For over 30 years the same family has owned and run the restaurant, making it one of the favorite eateries in downtown San Francisco. The food combines tradition with modern cooking. The menu can accommodate three- to five-course meals with non-meat dishes available for vegetarians. Fleur de Lys also features a fine selection of wines by the glass to complement every dish.
Fleur de Lys
1051 Market St.
San Francisco, CA 94518
415-673-7779
fleurdelyssf.com
First Crush Restaurant & Bar
True to its name, First Crush Restaurant & Bar creates a perfect setting that is ideal for first dates and romantic encounters. The street-level restaurant features a fine selection of wines and delectable dishes that are easy on the budget. The interior of First Crush is reminiscent of a comfortable wine cellar. Whether guests are visiting to grab a quick snack or are planning to stay for hours, the restaurant offers just the right meals and dishes to suit their discerning palates.
First Crush Restaurant & Bar
101 Cyril Magnin St.
San Francisco, CA 94102
415-982-7874
firstcrush.com
L'Osteria del Forno
L'Osteria del Forno is an authentic Italian gem in the North Beach area of San Francisco. All the dishes on the menu are cooked in an oven just as traditional Italian cooking is supposed to be. The restaurant is known for making some of the best focaccia bread and focaccia sandwiches in the area. L'Osteria features a roast of the day, although its bestseller is milk and herb braised pork served with roasted rosemary potatoes. The thin crust pizza — which is topped with Italian sausage, tomato sauce and milk mozzarella — is also a bestseller. To complete the Italian dining experience, L'Osteria del Forno also features a diverse selection of great wines.
L'Osteria del Forno
519 Columbus Ave.
San Francisco, CA 94133-2801
415-982-1124
losteriadelforno.com
View Singles Near You