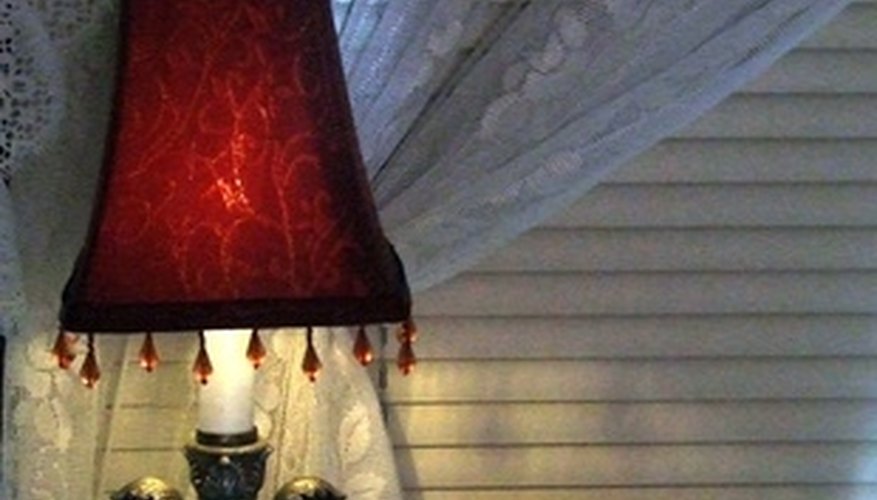 Choose Neutral Colors
Select a deep, rich color for your walls but go light and neutral for the colors in the rest of your bedroom. Romantic rooms can be your favorite colors but shades should be muted to avoid harsh distractions. Body-flattering colors are best, recommends Elle Décor, and these colors include rose, lavender or blue.
Splurge on the Bed
The bed is the centerpiece of the bedroom and, for a romantic bedroom, the bed should be inviting and romantic. If possible, create a romantic space that includes just your bed by sectioning it off with hanging linens, panels or canopies. Don't be afraid to invest in quilts and duvet covers that are thick and plush. Invest in sheets that feel good against your skin. Try not to use too many pillows; use just enough to keep things comfortable without making it cumbersome.
Dim the Lights
Use a variety of lights and lighting in your bedroom to create different moods from all angles. Use large and small lamps and install sconces and chandeliers to create warm light in specific areas of the room, says House Beautiful. Use a variety of large and small candles scattered throughout the room to help create a soft, romantic mood. Avoid hanging any kind of light directly over the bed.
Create an Escape
A romantic bedroom can be the perfect getaway and you can achieve this by simply using the right window treatment to shut out the outside. Escape from the world with layered window treatments or curtains that black out the light and noise. Using blinds, sheers and ceiling-to-floor draperies is the best way to achieve this look, according to Elle Décor.
View Singles Near You